Death toll from Brazil dam disaster rises to 99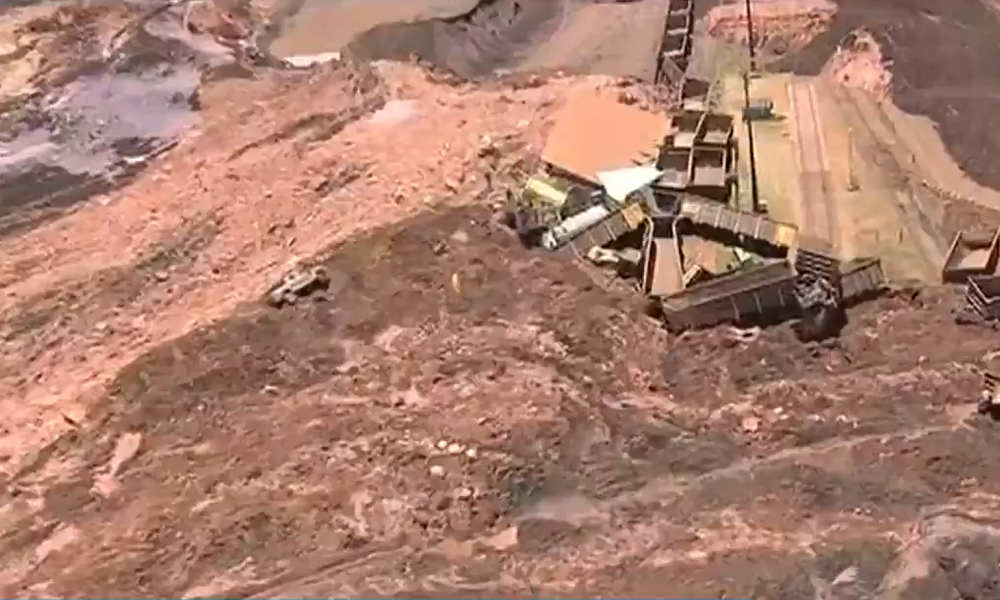 Nearly 100 bodies have been recovered after last week's tailing dam collapse in southeast Brazil, but the death toll is expected to rise significantly as more than 200 people remain missing, officials say.
Fifteen bodies were recovered on Wednesday, raising the total number of victims to 99, according to the regional fire department. They added that 57 bodies have so far been identified.
The disaster happened on Friday afternoon when a tailings dam holding mining waste failed in Brumadinho, a town in the state of Minas Gerais, about 30 kilometers (19 miles) southwest of Belo Horizonte.
The breach released a toxic mudflow that buried the worksite and parts of the nearby community, destroying everything in its way. Nearly all of the victims were employees of Vale, the mining giant which owns the site.
259 people remain missing, including about 100 people who were having lunch in the company dining hall, which was located just below the dam. Rescue workers have so far been unable to find the building.
BREAKING: Dam breaks in southeast Brazil, causing an unknown number of casualties https://t.co/oqt9yV3gpm pic.twitter.com/7aOXavjm2B

— BNO News (@BNONews) January 25, 2019
O #BalançoGeralMG está ao vivo com imagens da barragem que rompeu em Brumadinho, na Grande BH. Acompanhe conosco mais informações! pic.twitter.com/r8rqfRG5uX

— Record TV Minas (@recordtvminas) January 25, 2019