Kentucky teen sues Washington Post for $250 million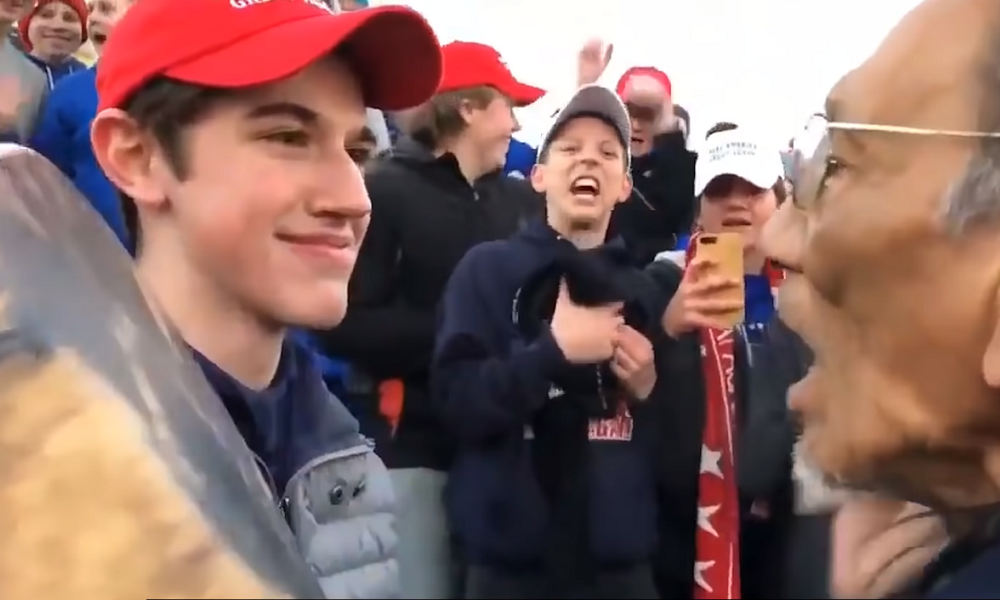 Kentucky high school student Nick Sandmann, who was at the center of a viral video on the steps of the Lincoln Memorial, has filed a $250 million defamation lawsuit against The Washington Post, alleging that the newspaper rushed to assassinate his character.
The civil lawsuit, which was filed on Tuesday by lawyers Todd McMurtry and Lin Wood, seeks $250 million in both compensatory and punitive damages, according to a statement from law firm Hemmer DeFrank Wessels. "This is only the beginning," it said.
Sandmann, a 16-year-old white student from Covington Catholic High School, stood face-to-face with Native American activist Nathan Phillips on January 18. A video of the encounter went viral and was widely covered by national media amid allegations of racism.
The Diocese of Covington commissioned a third party to investigate what happened, but a report released last week said it found no evidence that students made offensive or racist comments. It also found no evidence to support allegations that students were chanting "build the wall."
"The Post rushed to lead the mainstream media to assassinate Nicholas' character and bully him," the lawsuit says, alleging that readers were given the false impression that Nicholas instigated a confrontation and then engaged in racist conduct.
"The Post ignored basic journalist standards because it wanted to advance its well-known and easily documented, biased agenda against President Donald J. Trump by impugning individuals perceived to be supporters of the President," the lawsuit says, adding that Nicholas, who was wearing a "Make America Great Again" hat, has no history of political activism.
It further adds that Nicholas was subjected to public hatred, contempt, scorn, obloquy, and shame, causing permanent harm to his reputation and severe emotional distress. "[He] is forced to live his life in a constant state of concern over his safety and the safety of his family," the lawsuit says.