Popping balloons cause shooting scare at the University of Michigan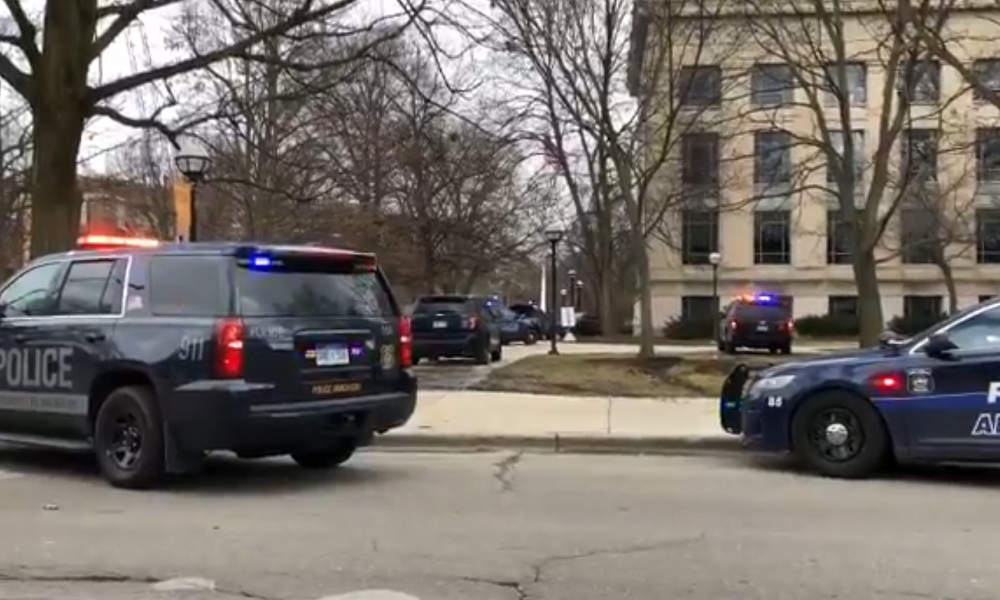 The University of Michigan was put on lockdown amid reports of an active shooter at Mason Hall, but it appears to have been a false alarm, officials and witnesses say. There are no reports of injuries.
The incident began just after 4:30 p.m. on Saturday when an emergency alert was sent to students at the campus in Ann Arbor, telling them to "run, hide, fight" because of an active shooter at Mason Hall.
Many police units were called to the scene and witnesses reported seeing officers running with their weapons drawn. But by 6 p.m., officers had not found any evidence to confirm a shooting had taken place.
The Washtenaw County Sheriff's Office said the report was "unfounded" and likely caused by a group of girls who were popping balloons while screaming. Other students may have mistaken this for gunfire.
"There does not appear to be an active threat to the community. DPSS continues to investigate," the U-M Department of Public Safety & Security said in an update. "Continue to stay clear of the area."
When the alert was issued, a vigil was taking place for the victims of Friday's attack in New Zealand, where a gunman opened fire at 2 mosques, killing 50 people and injuring 50 others.
A photo sent to The Daily from a student in a university library: pic.twitter.com/oTgnPdvouw

— The Michigan Daily (@michigandaily) March 16, 2019
Police responding to@#mason hall #Ann arbor pic.twitter.com/ZGc6IBHhuQ

— Clinton Sieber (@csieber) March 16, 2019