Elderly woman falls to her death at the Grand Canyon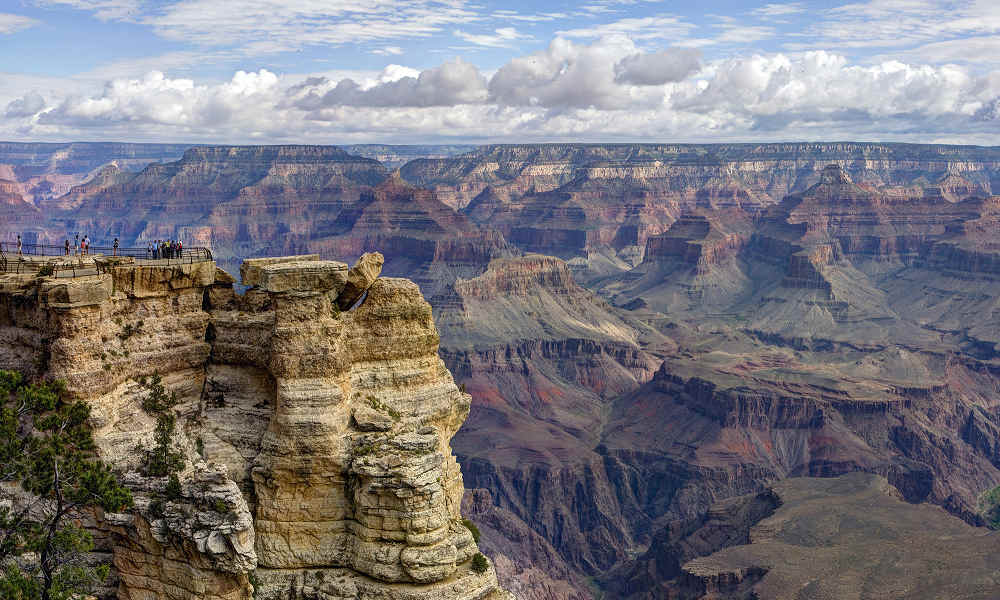 An elderly woman has fallen to her death while visiting the Grand Canyon in Arizona, local officials say. It marks the third fatal fall at the popular tourist attraction in less than a month.
The accident was first reported at 1:05 p.m. on Tuesday when National Park rangers were called to a person needing help at Rocky Point, which is west of Pipe Creek Vista on the South Rim.
"Before a rescue effort could be undertaken, the person fell," the park said in a news release. Using a park helicopter and a technical rescue team, they located the woman's body about 200 feet (61 meters) below the rim).
The victim was identified as a 70-year-old woman, but her name is being withheld pending notification of next of kin. Details about the circumstances of the accident were not immediately known.
It marks the third fatal fall at the Grand Canyon in less than a month. A 67-year-old man from California was killed on April 3 when he fell over a ledge on the South Rim, and on March 28, a tourist from Hong Kong fell to his death while taking photos at an overlook on the Hualapai reservation.
"Park staff encourages all visitors to have a safe visit by staying on designated trails and walkways, always keeping a safe distance from the edge of the rim and staying behind railings and fences at overlooks," the park said in Tuesday's statement.