Hurricane Michael made landfall as Category 5 storm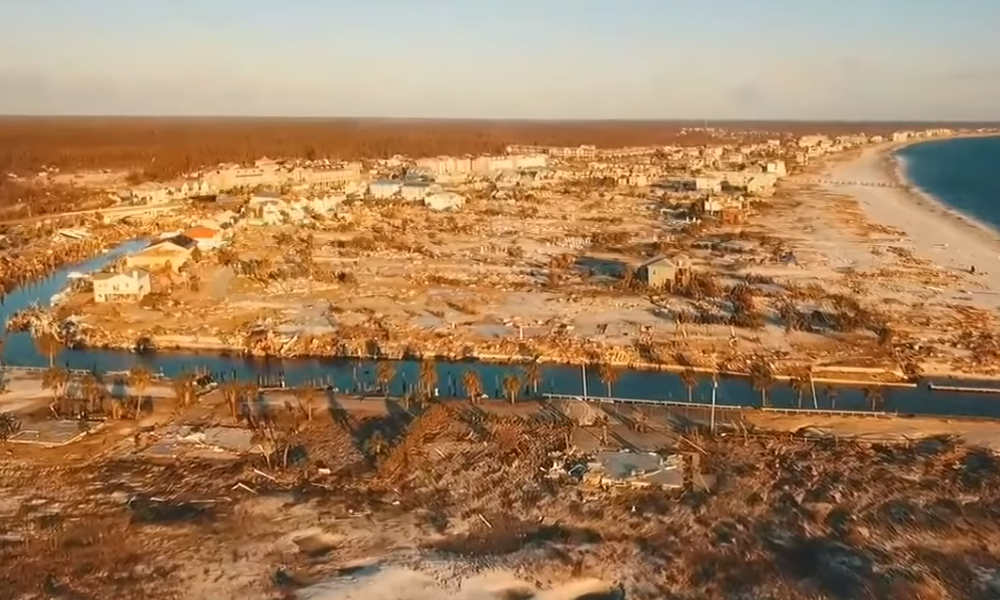 Hurricane Michael was a Category 5 hurricane when it made landfall in Florida last year, according to a post-storm analysis. The storm, which killed dozens of people, was initially believed to be a Category 4 storm.
Scientists at the National Oceanic and Atmospheric Administration (NOAA) found that Michael's estimated intensity at landfall was 160 miles per hour (257 kilometers per hour), which is a 5 mph (8 km/hr) increase over the operational estimate.
As a result, Michael was the first hurricane since Andrew in 1992 to make landfall in the U.S. as a Category 5 hurricane, and only the fourth on record to do so. The others were the Labor Day Hurricane in 1935 and Hurricane Camille in 1969.
"Category 5 winds were likely experienced over a very small area at and near the coast, and the change in estimated wind speeds is of little practical significance in terms of the impacts associated with the storm," NOAA said on Friday, adding that Michael also produced devastating storm surge.
Michael made landfall near Mexico Beach on the Florida Panhandle on October 10, killing at least 16 people and causing more than $25 billion in damage. When accounting for indirect deaths, the death toll in Florida stands at 52, according to local officials.
Last month, the World Meteorological Organization announced that Michael will be replaced by Milton on the list of storm names for the Atlantic basin. Names are normally re-used on a six-year cycle, unless they are so deadly or destructive that their future use would be insensitive.