Man who hit pedestrians in Silicon Valley is Iraqi war veteran with PTSD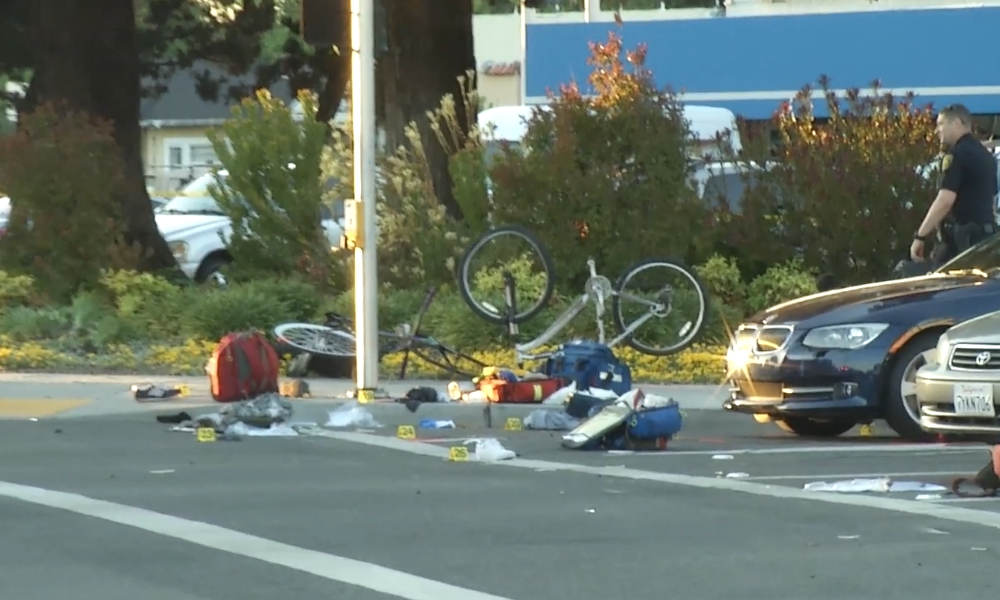 A man who injured eight people when he drove his car into pedestrians in the Silicon Valley in California is a veteran with a history of mental health problems, his family says. The FBI is investigating.
Isaiah J. Peoples, 34, referenced Prophet Elijah and repeatedly shouted "thank you, Jesus," after Tuesday night's incident in Sunnyvale, a city near Maintain View and San Jose. He was charged on Wednesday with eight counts of attempted murder.
Capt. Jim Choi, a spokesman for the Sunnyvale Department of Public Safety, said the suspect's motive is unknown, but there is no indication of a link to terrorism. He said Peoples may have sped up prior to the collision and he expressed no remorse after he was taken into custody.
Peoples previously served as an Army sharpshooter in Iraq and is suffering from post-traumatic stress disorder (PTSD), according to his family. His brother told the San Francisco Chronicle that Peoples was in a mental hospital for about a year in 2015 and was taking medication to "keep his mood right."
"Unless the car malfunctioned, he would not have done that. He's like the perfect, model citizen," his mother, Leevell Peoples, told the Associated Press. "He's an Army vet, he's a good kid, never been arrested. I promise you: It was not deliberate. If anything, it was that Army."
Both the Sunnyvale Department of Public Safety and the Federal Bureau of Investigation (FBI) are investigating the crash, which happened just after 6:30 p.m. on Tuesday at a large intersection on El Camino Real.
Witnesses said the car plowed into people who were waiting on the sidewalk and there is no indication that the driver tried to stop. Eight people were injured, including 4 people who were taken to hospital with serious injuries. A 13-year-old girl remains in critical condition.
Related stories
The suspect from the El Camino Real/Sunnyvale Saratoga incident has been identified as Isaiah Joel Peoples (12/02/1984) a resident of Sunnyvale. pic.twitter.com/luVZ7oT3Z0

— Sunnyvale DPS (@SunnyvaleDPS) April 24, 2019