Strong earthquake hits northeast India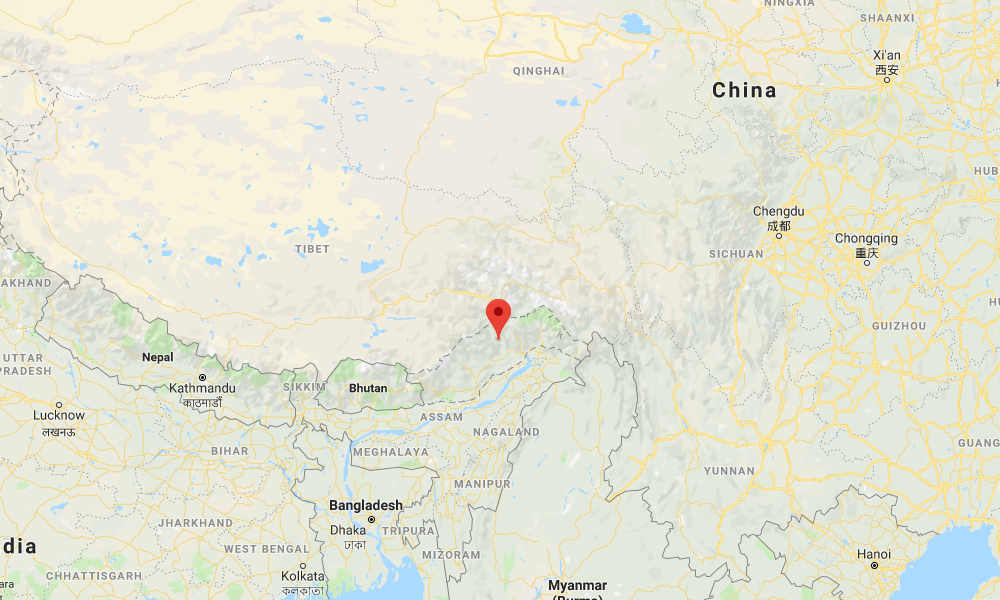 A strong earthquake measuring 6.3 has struck northeast India's Arunachal Pradesh state, near the border with Tibet in China, seismologists and residents say. There were no immediate reports of serious damage.
The earthquake, which struck at 1:45 a.m. IST (2:15 a.m. CST) on Wednesday, was centered just west of Mouling National Park, about 43 kilometers (27 miles) northwest of Aalo, the headquarters of West Siang district.
China's Earthquake Network Center put the preliminary magnitude at 6.3, while the U.S. Geological Survey put it slightly lower, at 5.9. Both said the quake was very shallow with a depth of less than 10 kilometers (6.2 miles).

The epicenter of Wednesday's earthquake was close to the border with China, about 130 kilometers (61 miles) south of Nyingchi in Tibet. It may also have been felt in parts of Bhutan and Myanmar.
Residents near the epicenter said the earthquake woke them up and felt fairly strong. "My life's biggest shake, I think," a resident in Dibrugarh told EMSC. Another resident said: "A strong jerk for few seconds left us thunderstruck."
Computer models from the USGS estimate that more than 6 million people may have felt Wednesday's earthquake, including 18,000 people who may have experienced "strong" to "very strong" shaking.
There were no immediate reports of damage or casualties. The China Earthquake Networks Center said it was monitoring the situation, but said there were no reports of damage or casualties on the Chinese side.