WikiLeaks founder Julian Assange involved in 'new criminal case'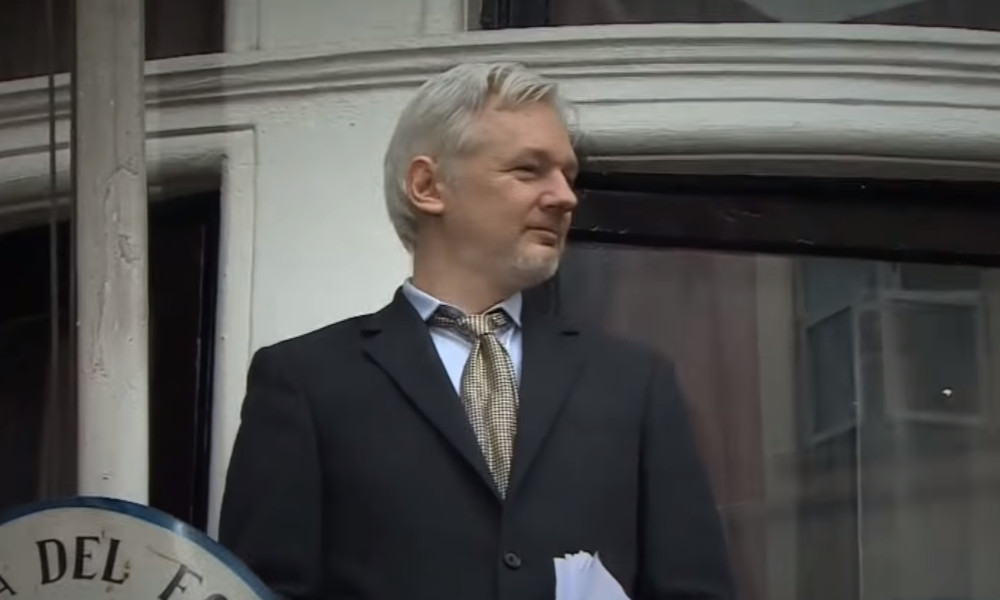 WikiLeaks founder Julian Assange, who has been holed up in the Ecuadorian Embassy in London for nearly seven years, is involved in a "new criminal case," the organization said on Tuesday night.
WikiLeaks said in an email sent to reporters that it will be holding a press briefing at 11 a.m. London time (6 a.m. ET) on Wednesday to provide further details. It's unclear if it's a case against Assange or one that was filed on his behalf.
"WikiLeaks will be holding a press briefing .. a new, wholly unexpected, criminal case involving Julian Assange escalating current tensions," the email said. The briefing will be accompanied by an audio-visual presentation.
WikiLeaks Editor-in-Chief Kristinn Hrafnsson, barrister Jennifer Robinson, and Fidel Narvaez, a former consul of Ecuador to London, are expected to speak at Wednesday's press briefing, which will take place in London.
Last week, WikiLeaks cited a "high level source" as saying that Assange would be expelled from the embassy within "hours to days," but Ecuador's Foreign Ministry denied the claim, calling it "false news."
Assange entered the embassy in June 2012 after the UK's top court approved his extradition to Sweden, where he was wanted for questioning over rape allegations. The Ecuadorian government granted political asylum to allow Assange to stay inside the embassy, beyond the reach of British police.
Swedish prosecutors dropped the arrest warrant and the rape investigation in May 2017, but British police said Assange would still be arrested if he tries to leave the embassy, citing a British warrant which was issued after he failed to surrender for his extradition.
The accusations were unrelated to Assange's work for the whistle-blowing website, which unleashed a diplomatic scandal for the U.S. when it released classified documents. Assange claims that the allegations are politically-linked and says the sexual encounters in Sweden were consensual.
The accusations came just months after WikiLeaks' first big scoop in April 2010, when it released a classified video which showed a 2007 U.S. helicopter attack in Iraq that killed several unarmed civilians, including two Reuters journalists. More recently, WikiLeaks published stolen emails relating to the presidential campaign of Hillary Clinton.
WikiLeaks says it will hold a press conference at 6 a.m. ET regarding a "new, wholly unexpected, criminal case involving Julian Assange" pic.twitter.com/VcGNDFU9fh

— BNO Newsroom (@BNODesk) April 9, 2019