Mass stabbing near Tokyo leaves 3 dead, 17 injured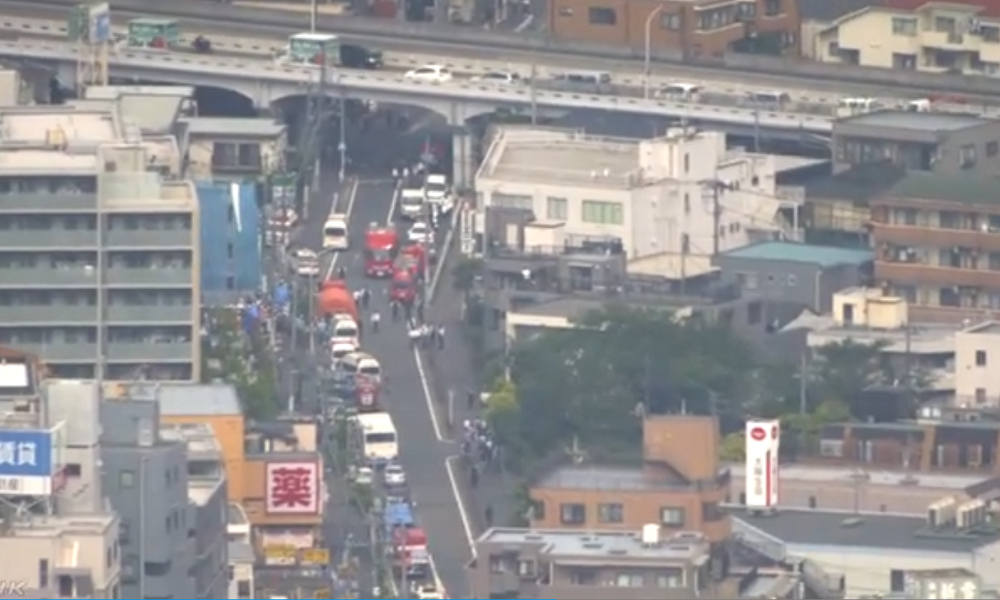 A knife-wielding man attacked girls as young as six at a bus stop in the Tokyo Metropolitan Area, killing two people and injuring seventeen others before committing suicide, Japanese officials say. Some of the victims are seriously injured.
The attack happened at 7:45 a.m. on Tuesday when girls from Caritas Elementary School were waiting in line to board a school bus near a park in Kawasaki, about 14 kilometers (9 miles) southwest of downtown Tokyo. Two parents were with them.
Witnesses told local media that the attacker, a 51-year-old local man, had kitchen knives in both of his hands as he ran up to the bus stop and launched his attack, stabbing the girls one by one. School bags and injured girls were scattered across the road.
The suspect stabbed 17 schoolgirls and 2 adults before stabbing himself in the neck in an apparent suicide attempt, according to police. An 11-year-old girl, a 39-year-old father, and the suspect were later pronounced dead. Many of those stabbed suffered injuries to the neck.
Details about a possible motive were not immediately known. A witness told the Kyodo news agency that the suspect, 51-year-old Ryuichi Iwasaki, shouted "I'm gonna kill you" as he launched his attack.