Military helicopter crashes on the outskirts of Caracas, killing 7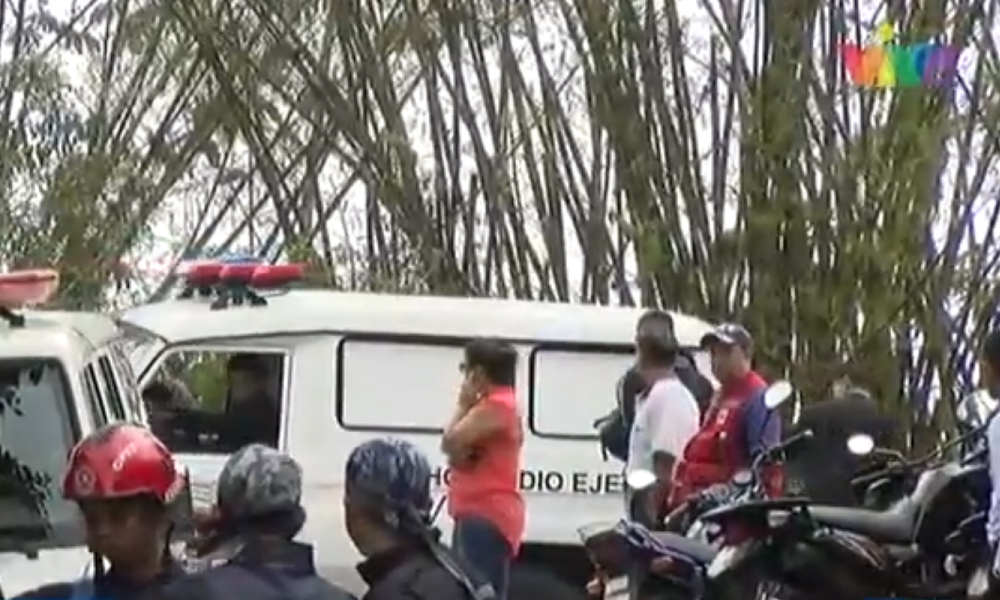 A military helicopter has crashed on the outskirts of the Venezuelan capital Caracas, killing all seven people on board, local officials say. The cause of the crash was not immediately known.
The accident happened just before 6 a.m. on Saturday when the aircraft went down in El Volcan, a mountainous area in the El Hatillo Municipality. People who live near the scene reported hearing a loud explosion.
There were conflicting reports about the type of helicopter involved, but officials said it was flying to San Carlos, the capital of Cojedes state. President Nicolás Maduro visited the city on Saturday to witness military exercises, though it's unclear if the helicopter was due to take part in them.
A total of 7 people, including 4 soldiers and 3 passengers, were on board the helicopter, which was reported to have been completely destroyed in a fire after the crash. Several bodies were recovered on Saturday afternoon and there are no survivors.
The cause of Saturday's accident was not immediately known.