Indian Air Force plane disappears near China, 13 on board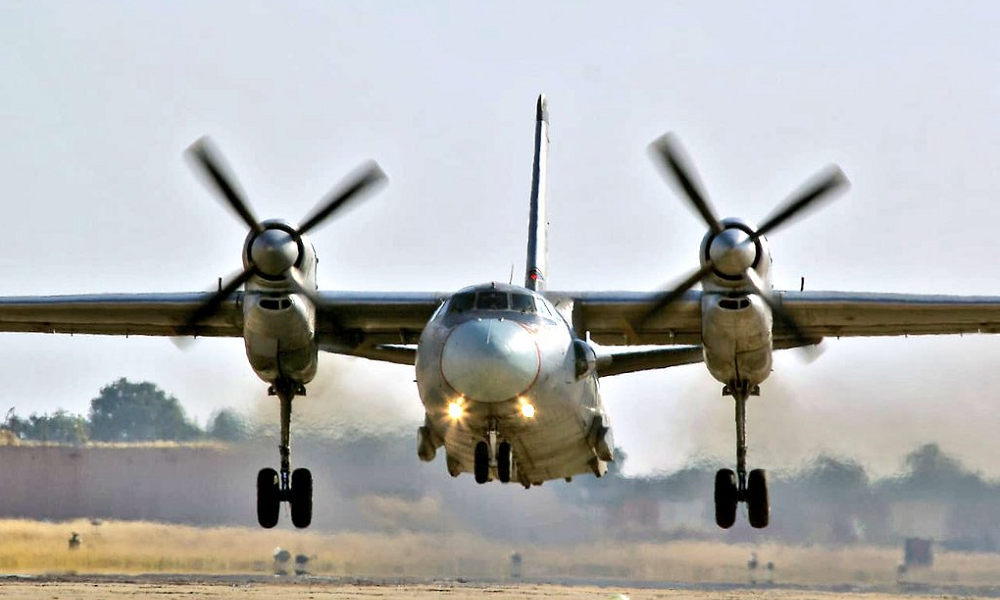 An Indian Air Force plane carrying 13 people has disappeared from radar in northeast India, close to the border with China, according to local officials. A search and rescue operation is underway.
The plane, a twin-engine Antonov An-32 aircraft, took off from the town of Jorhat in Assam state at 12:27 p.m. on Monday. It was scheduled to land about an hour later at a high-altitude airstrip in Mechuka.
The plane was last heard from at roughly 1 p.m. and failed to reach its destination, according to the Ministry of Defense. Thirteen people were on board, including eight crew members and five passengers.
"Some ground reports were received on possible location of a crash site. Helicopters were routed to the location, however, no wreckage has been sighted so far," the ministry said in a statement. It said the Air Force and the Army, as well as other agencies, are searching for the plane.
Other details were not immediately known.