Billionaire Chris Cline among 7 dead in Bahamas helicopter crash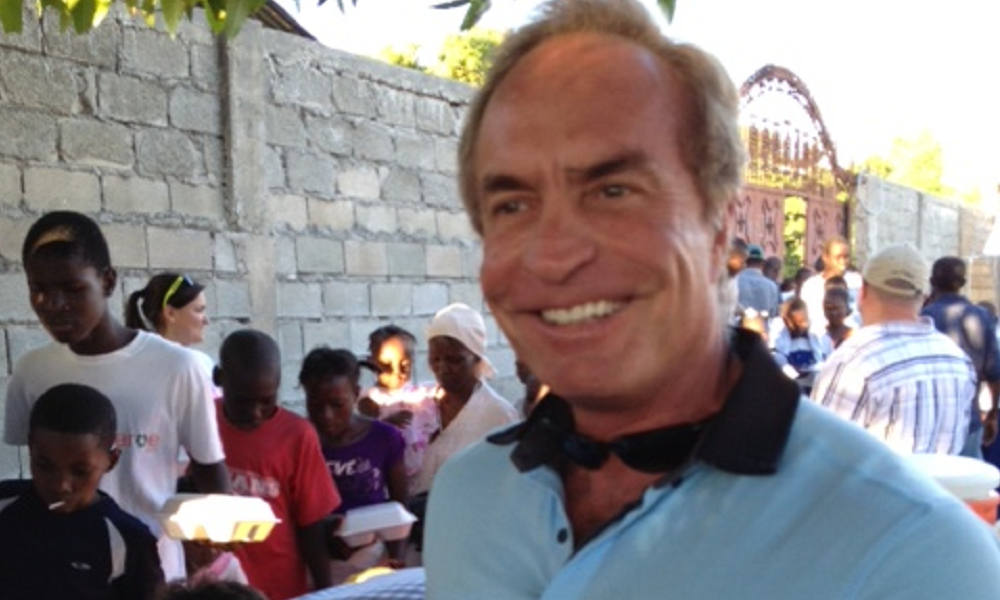 Coal tycoon Chris Cline and six others were killed on early Thursday morning when their helicopter crashed near an island in the Bahamas, local and U.S. officials say. It happened on the eve of the billionaire's 61st birthday.
The Royal Bahamas Police Force said it was notified at 2:53 p.m. on Thursday that a helicopter had failed to arrive at its destination in Florida. The aircraft had taken off from Big Grand Cay, one of the northernmost islands in the Bahamas, at around 2 a.m.
After a three-hour search, officers found the chopper overturned in shallow waters of the Atlantic Ocean, about 2 miles (3.2 kilometers) off Grand Cay Island. "The bodies of four females and three males were retrieved from the aircraft," police spokeswoman Terecita Pinder said.
Friends identified one of the victims as Chris Cline, while the Register-Herald newspaper in his home state West Virginia said one of Cline's daughters was also on board.
The identities of the other five victims were not immediately known, but police described all of them as American citizens. The helicopter was heading to Fort Lauderdale, Florida, because one of the passengers was ill, according to the Register-Herald.
The cause of Thursday's crash was not immediately known.
"Today we lost a [West Virginia] superstar and I lost a very close friend. Our families go back to the beginning of the Cline empire – Pioneer Fuel," West Virginia Governor Jim Justice said. "Chris Cline built an empire and on every occasion was always there to give. What a wonderful, loving, and giving man."
Justice added: "Cathy and I are praying for his family and all those involved in this tragedy."
A native of southern West Virginia, Cline started working as an underground coal miner at the age of 22, according to his biography at Foresight Energy. He quickly moved into management and became well-known for running low-cost mining operations, which caught the attention of major coal companies.
In 1985, Cline moved his company from its contract mining roots towards the development and operation of its own mines. He formed his energy development group, the Cline Group, in 1990 and went on to develop and operate some of the most productive underground coal mines in the U.S.
In the early 2000s, while facing rising mining costs and depleted coal reserves in the Appalachian region, Cline made a big bet by shifting his company's focus to Illinois, where he bought high sulfur coal reserves in the belief that future technology would make the dirty fuel cleaner to burn.
That happened earlier than expected.
Cline took coal mining firm Foresight Energy public in 2014 and sold a controlling stake in 2015 for $1.4 billion cash, according to Forbes magazine. In early 2017, Cline opened a new mine in Nova Scotia and he planned to open another one in western Canada.
At the time of his death, his net worth was estimated to be $1.8 billion.
Photo of the crash site:
BP | We confirm Cline's daughter, David Jude, Delaney Wykle, two unidentified friends and an unidentified helicopter mechanic from Florida are among the victims.

Not one statement of the major air accident has been confirmed by any government agency. pic.twitter.com/ympkJDnlbi

— Bahamas Press (@Bahamaspress) July 5, 2019