Russi Taylor, voice behind Minnie Mouse, dead at 75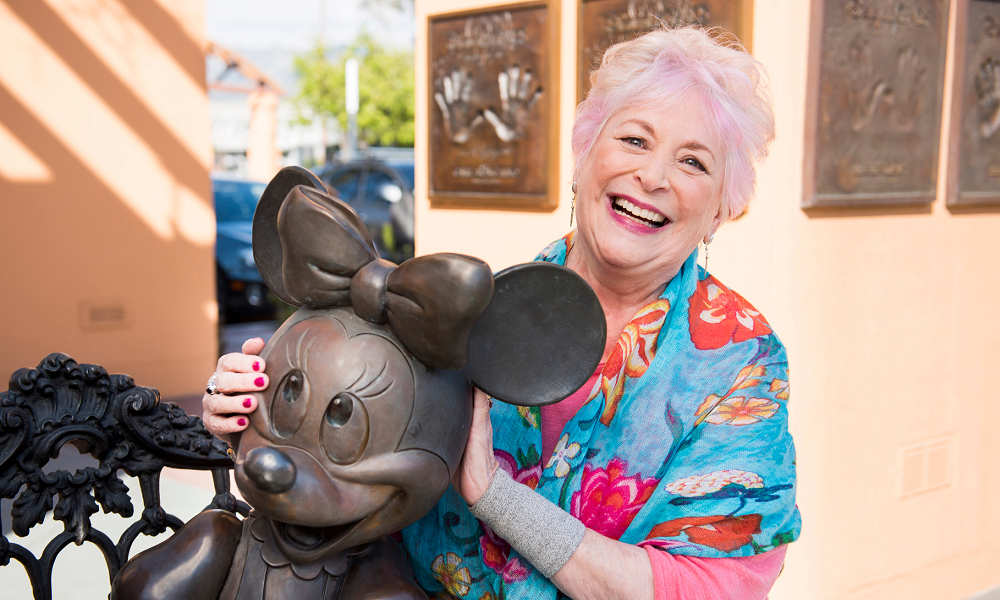 Russi Taylor, the voice behind Minnie Mouse for more than three decades and Martin Prince on "The Simpsons," has died in California, the Walt Disney Company announced on Saturday. She was 75 years old.
Taylor passed away in Glendale, a city near Los Angeles, on Friday, according to a statement from the Walt Disney Company. The cause of her death was not immediately disclosed.
Taylor became the voice of Mickey Mouse's girlfriend in 1986 and was involved in hundreds of Disney projects. She also appeared in more than 100 episodes of "The Simpsons" and in "The Simpsons Movie" in 2007, providing the voices of Martin Prince, the twins Sherri and Terri, and Uter.
"Minnie Mouse lost her voice with the passing of Russi Taylor," Disney CEO and Chairman Bob Iger said. "For more than 30 years, Minnie and Russi worked together to entertain millions around the world – a partnership that made Minnie a global icon and Russi a Disney Legend beloved by fans everywhere."
Iger added: "We're so grateful for Russi's talent as well as the tremendous spirit and great joy she brought to everything she did. It was a privilege to have known her and an honor to have worked with her, and we take comfort in the knowledge that her work will continue to entertain and inspire for generations to come."
Born in Cambridge, Massachusetts, on May 4, 1944, Taylor had wanted to work for Disney ever since she was a little girl. While visiting Disneyland with her family one day, she met Walt Disney and told him that she wanted to work for him when she had grown up.
"I never wanted to be famous," she once said. "The characters I do are famous, and that's fine for me."
Decades later, in the mid-1980s, nearly 20 years after Walt Disney passed away, she met Wayne Allwine, who had voiced Mickey Mouse since 1977. She went on to audition for the role of Minnie Mouse – Mickey's girlfriend – and beat more than 200 other hopefuls.
"The pair fell deeply in love and married in 1991, remaining as inseparable as their animated counterparts until Wayne's passing in 2009," the Walt Disney Company said in Taylor's obituary.