Texas Amber Alert: Phillip Wiedeman abducted in Waxahachie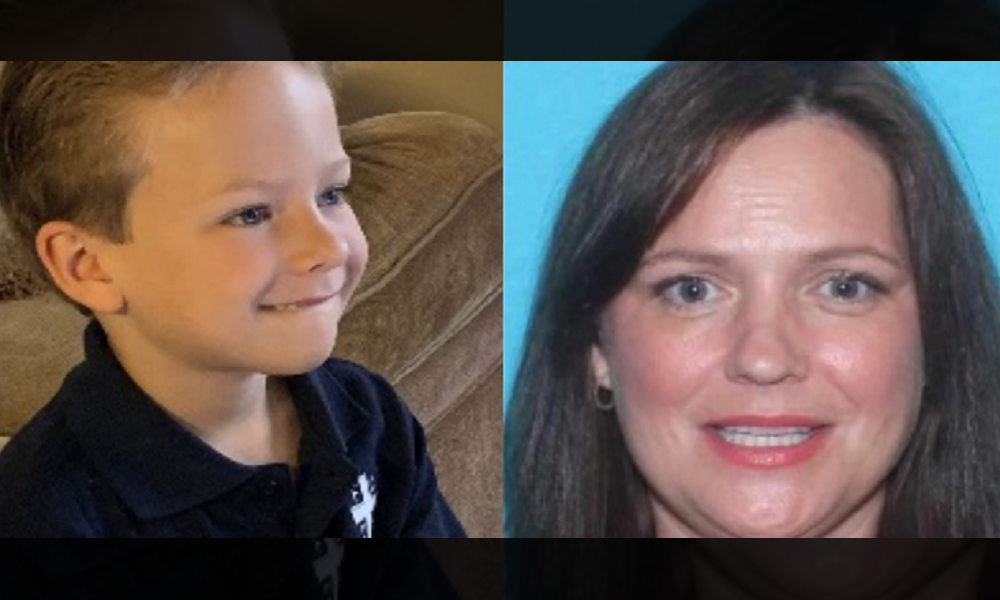 UPDATE: The amber alert has been canceled. Ollie and his mother were found deceased inside a car at a parking garage in downtown Waxahachie. The cause of death was not immediately released.
A Texas Amber Alert has been issued for 6-year-old Phillip Oliver "Ollie" Wiedeman after he was allegedly abducted from Waxahachie in Ellis County, local officials say. He's believed to have been taken by his non-custodial mother and anyone with information is urged to call 911.
Phillip, who goes by Ollie, was last seen in the 400 block of W Franklin Street in Waxahachie at about 4 p.m. on Thursday, according to the amber alert, which was issued on late Friday afternoon. Details about the circumstances of the abduction were not immediately known.
The Waxahachie Police Department identified the suspect as the child's non-custodial mother, 46-year-old Candace Harbin. She's believed to have taken the child in a white 2012 Nissan Quest with Texas license plate FLW 5767. It's unknown where she might be taking him.
Ollie is believed to be in "immediate danger," according to police.
Ollie is described as a 6-year-old white male with blonde hair and blue eyes, standing 4 feet tall and weighing 50 pounds. He was last seen wearing a blue polo shirt, tan shorts, and tan shoes. Harbin is described as a 46-year-old white female with brown hair and blue eyes, standing 5 feet 6 tall and weighing 165 pounds.
Anyone who sees Ollie, Harbin, or the suspect vehicle is urged to call 911 immediately, or call the Waxahachie Police Department at (469) 309-4410 if you have any other information that could help investigators. You can also call Sgt. Dickinson at (214) 934-6106.
This is an amber alert. Please check back or follow @BNONews on Twitter as details become available. If you want to receive breaking news alerts by email, click here to sign up. You can also like us on Facebook by clicking here.