Missing Florida mom, 4 kids found dead in southeast Georgia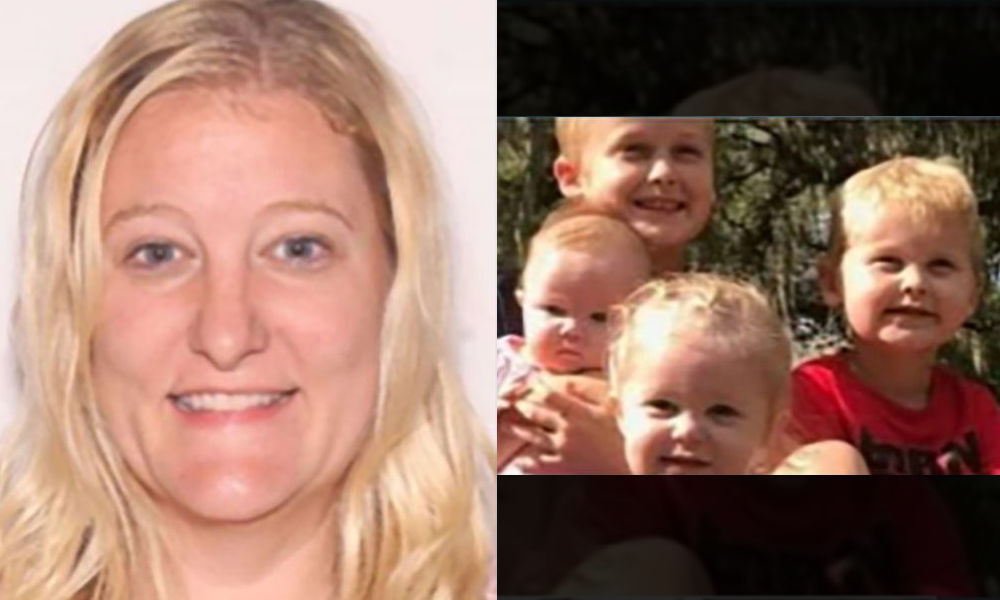 Police in southeast Georgia have found the bodies of a 32-year-old woman and her four young children after they were reported missing in Florida over the weekend, local officials say. The woman's husband has been charged with murder.
The investigation began on Saturday when the family of 32-year-old Casei Jones reported her missing to the Marion County Sheriff's Office in Florida. They told investigators that they had not seen or heard from either Casei or her children for about six weeks.
Detectives quickly identified Casei's husband, 38-year-old Michael Jones. Jr., as a person of interest in the case, according to the Marion County Sheriff's Office. Michael was found on Sunday when his vehicle was involved in a traffic accident in Brantley County in southeast Georgia.
"Casei Jones' remains were found in the vehicle that Michael Wayne Jones, Jr. was driving at the time of the accident," the sheriff's office said in a statement. "He later led detectives to the remains of four children. Although the remains have not been positively identified, detectives believe they are the remains of the four missing children."
Based upon the evidence and on interviews with the suspect, detectives believe that Michael murdered his family at their home in Summerfield, a small community about 50 miles (81 kilometers) northwest of Orlando. There was no immediate word on a possible motive or how the victims were killed.
"Detectives believe he stored the bodies at his home and in his van for several weeks before transporting them to Brantley County, Georgia," the Marion County Sheriff's Office said. Michael was being questioned on Monday and a warrant has been issued which charges him with second-degree murder. Additional charges are likely.
The children were identified as 9-year-old Cameron Bowers, who would have turned 10 last Thursday; 5-year-old Preston Bowers; 2-year-old Mercalli Jones; and Aiyana Jones, who would have turned 1 on August 10.