North Korea fires 2 unidentified projectiles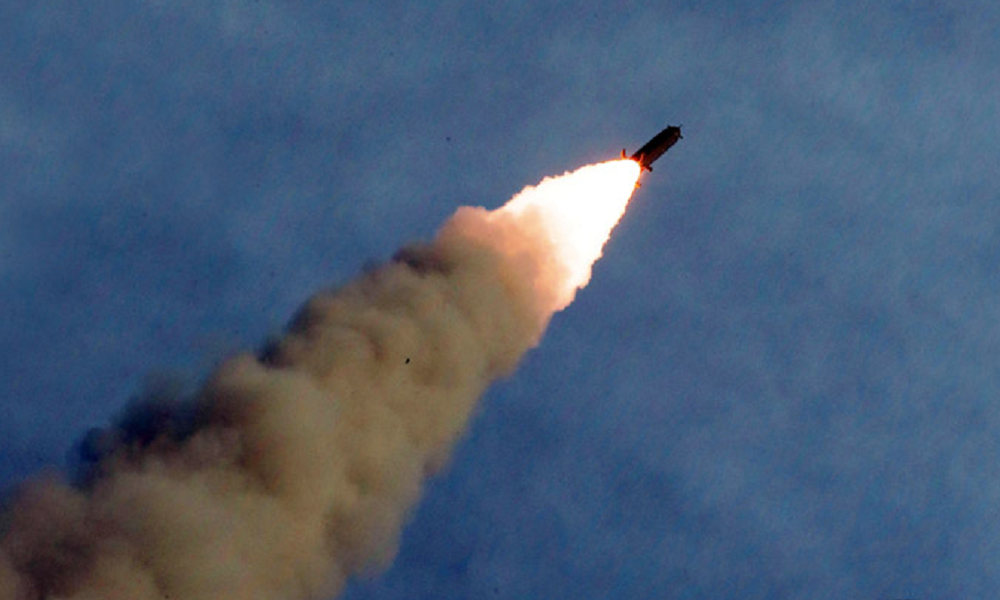 North Korea has fired two unidentified projectiles, U.S. and South Korean officials say, continuing a months-long campaign of tests amid rising tensions on the Korean Peninsula. Only few details are currently available.
The first projectile was launched at 6:53 a.m. on Tuesday and the other one about 19 minutes later, according to South Korea's Joint Chiefs of Staff. They were fired from Kaechon in South Pyongan Province and fell into the Sea of Japan.
The projectiles flew about 330 kilometers (205 miles) each, making them short-range projectiles, South Korea said. Other details about the launches were not immediately known, and North Korea typically takes about 24 hours to release such news.
Tuesday's launch came just hours after North Korea's foreign minister offered to resume negotiations with the United States by the end of September. But he also warned that, if the U.S. doesn't change its approach to North Korea, the "DPRK-U.S. dealings may come to an end."
North Korea has conducted 10 rounds of launches since early May, and Tuesday's launch follows the test-firing of two short-range ballistic missiles on August 24. The following day, North Korea announced the successful test of a newly-developed "super-large multiple rocket launcher."
Tensions have been rising since a failed summit between U.S. President Donald Trump and North Korean leader Kim Jong Un at the end of February. The talks in Vietnam broke down when the U.S. refused to lift sanctions in return for North Korea's pause in nuclear and long-range missile testing, as well as the dismantling of several sites.
In November 2017, Kim Jong Un declared the completion of North Korea's nuclear force after the successful launch of a long-range missile capable of reaching all parts of the United States. It followed a series of missile launches earlier that year, as well as a nuclear test.
GUAM: Federal and military agencies are monitoring the launch of unidentified projectiles from North Korea. There is no indication of a threat to Guam or the Marianas. (Source: Guam government)

— U.S. Emergency Alert (@ENSAlerts) September 9, 2019