North Korea test-fires 2 short-range missiles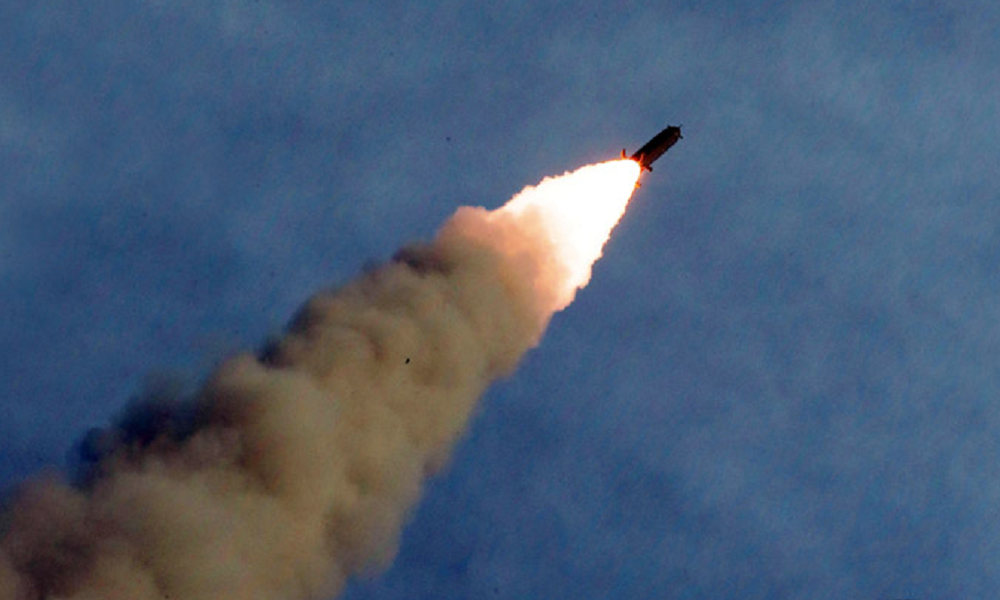 North Korea has fired two short-range ballistic missiles into the Sea of Japan, according to U.S. and South Korean officials, continuing a weeks-long campaign of tests amid rising tensions on the Korean Peninsula. Only few details were immediately available.
The first missile was launched at 6:45 a.m. local time on Saturday and the second one about 15 minutes later, according to South Korea's Joint Chiefs of Staff. They were fired from Sondok Military Airport in South Hamgyong province and fell into the Sea of Japan.
The missiles flew about 380 kilometers (236 miles) and reached an altitude of 97 kilometers (60 miles), South Korea said.
About 24 hours later, North Korea announced that leader Kim Jong Un had supervised the test-firing of a newly-developed "super-large multiple rocket launcher." The test was successful, according to the state-run Korean Central News Agency.
North Korea has conducted nine rounds of launches since early May, and Saturday's missile test follows the firing of two projectiles on August 16. The following day, a state-run news agency said leader Kim Jong Un had overseen the successful test of a "new weapon."
Tensions have been rising since a failed summit between U.S. President Donald Trump and North Korean leader Kim Jong Un at the end of February. The talks in Vietnam broke down when the U.S. refused to lift sanctions in return for North Korea's pause in nuclear and long-range missile testing, as well as the dismantling of several sites.
While North Korea has refrained from criticizing Trump directly, its foreign minister condemned U.S. Secretary of State Mike Pompeo in a statement released on Friday, just hours before the missile test. The foreign minister expressed anger at Pompeo's threat to maintain sanctions on North Korea if it doesn't denuclearize on its own.

"Nothing decent can be expected from Pompeo," Foreign Minister Ri Yong Ho said in the statement. "He is truly impudent enough to utter such thoughtless words which leave us disappointed and skeptical as to whether we can solve any problem with such a guy."
Ri added: "If the U.S. still dreams a pipe dream of gaining everything through sanctions, we are left with two options, either to leave it enjoying the dream to its heart's content or to wake it up from the dream. We are ready for both dialogue and stand-off."
In November 2017, Kim Jong Un declared the completion of North Korea's nuclear force after the successful launch of a long-range missile capable of reaching all parts of the United States. It followed a number of other missile launches earlier that year, as well as a nuclear test.