2 students killed in shooting at Iowa charter school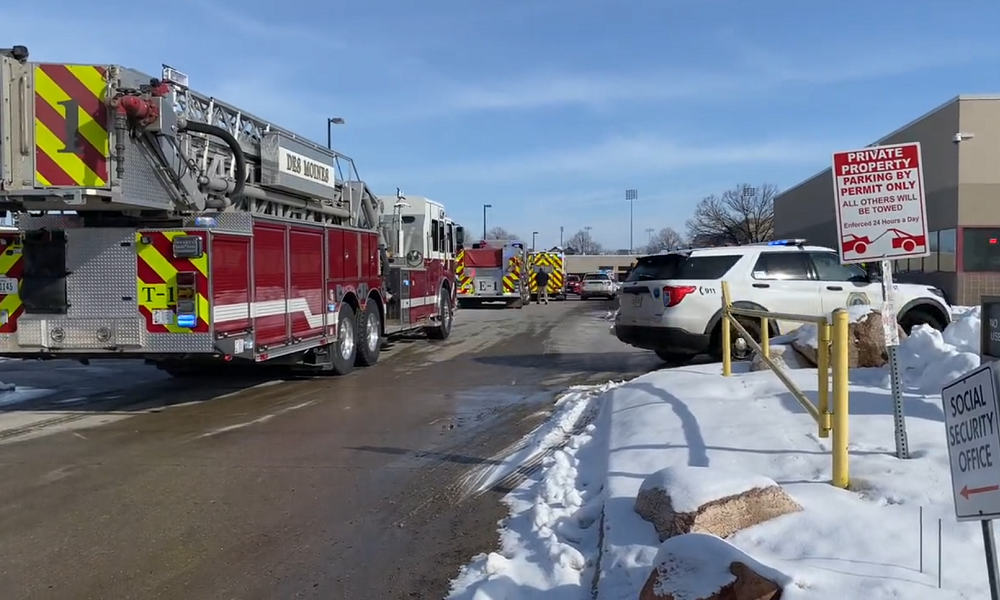 A teenager has opened fire at a charter school for disadvantaged children in Des Moines, Iowa, killing two students who were members of opposing gangs and seriously injuring the school's founder, local officials say. The suspect was later taken into custody.
Police spokesman Sgt. Paul Parizek said the shooting at the "Starts Right Here" charter school happened just before 1 p.m. on Monday when the suspect, 18-year-old Preston Walls, walked into a common area where all three victims were present.
Will Holmes, the school's founder and a local rapper known as Will Keeps, tried to escort Walls from the area before the suspect pulled out a 9mm handgun and started shooting. He then fled the scene on foot.
"Responding Des Moines Police Department patrol officers saw a suspicious vehicle leaving the area of the shooting," Sgt. Parizek said. "A traffic stop was conducted and Walls fled from the vehicle. Walls was located a short time later and taken into custody without incident."
Additional evidence indicates that Walls cut off a court-ordered GPS ankle monitor – a supervised pre-trial release condition following a weapons charge – about 16 minutes before the school shooting.
"Walls, and both deceased victims, are known gang members, belonging to opposing gangs, and evidence indicates that these crimes were committed as a result of an ongoing gang dispute," the police spokesman said.
Walls has been charged with two counts of Murder in the 1st Degree, Attempted Murder and Criminal Gang Participation. Those killed were identified as an 18-year-old man and a 16-year-old boy, both students at the school. Holmes remains in serious condition.
"Des Moines Police Department detectives continue to investigate this incident," Sgt. Parizek said. "Witnesses are being interviewed, evidence examined, and investigative leads followed."
Starts Right Here is a charter school aimed at helping young people living in disadvantaged and oppressive circumstances, according to its website.
"I am shocked and saddened to hear about the shooting at Starts Right Here," Governor Kimberly Reynolds said. "I've seen first-hand how hard Will Keeps and his staff works to help at-risk kids through this alternative education program. My heart breaks for them, these kids and their families."