2 trains collide in northern Greece, at least 38 killed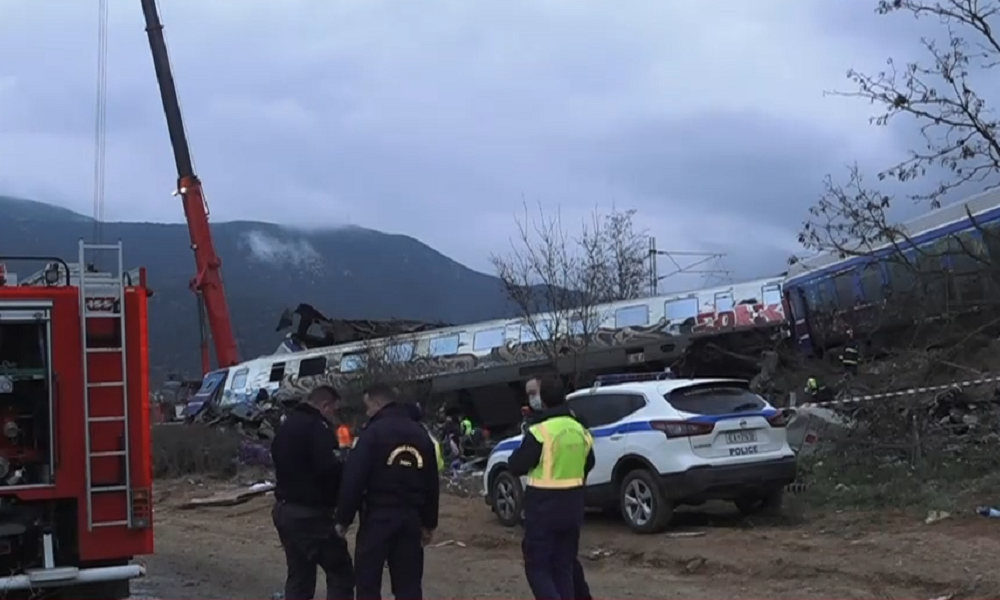 A passenger train with more than 350 passengers has collided with a freight train in Greece, killing at least 38 people and injuring more than 100 others, officials say, making it the worst rail disaster in Greek history. An unknown number of people remain trapped.
The accident happened at 11:21 p.m. on Tuesday when the two trains – carrying about 370 people in total – collided near Evangelismos, a town in Tempi, about 22 kilometers northeast of Larissa and 230 kilometers northwest of Athens.
"In Evangelismos, there was a head-on collision between two trains: a freight train and the IC 62 train which departed from Athens to Thessaloniki," the operator said in a statement. "Firefighters and Hellenic Train personnel rushed to the scene to take part in rescue operations and provide assistance to travelers."
Footage from the scene showed that some of the cars were badly mangled or engulfed in flames, though others appeared to be mostly intact. The fire at the scene was quickly brought under control and later extinguished.
Vasilios Vathrakogiannis, a spokesman for the fire department, said at least 38 people were confirmed dead by 6:30 p.m. At least 130 others were injured, including 25 people who suffered severe burns, amputations or other serious injuries.
The death toll could rise further as some people remain trapped in the wreckage. "Car 1 and 2 [of the passenger train] don't exist anymore, they were almost completely destroyed," Thessaly Governor Kostas Agorastos said in an interview.
There was no immediate word on how many people were still unaccounted for. Vathrakogiannis said 214 of the passengers were taken by bus to either Thessaloniki or Larissa, including 58 people who were treated for minor injuries.
"The process of freeing people is ongoing and is being carried out under very difficult conditions due to the severity of the collision between the two trains," the spokesman said.
Tuesday's accident is the deadliest rail disaster in Greek history. In 1968, a passenger train crashed into another near Corinth, killing 34 people and injuring 125 others.