Alert in central Mexico after theft of radioactive material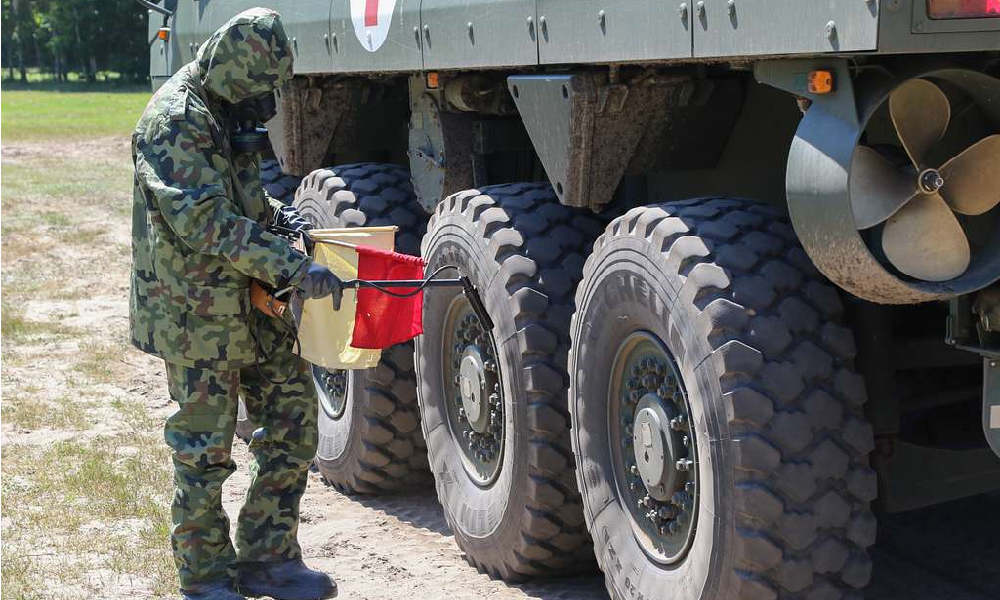 An alert has been issued in several states in central Mexico due to the theft of four containers with radioactive sources, according to officials. The sources of at least two of the containers can be dangerous to people.
The alert was issued at 3 p.m. on Wednesday by Mexico's Civil Protection authorities, around 12 hours after the theft of industrial radiography containers in the city of Salamanca, in the state of Guanajuato.
The statement was directed to authorities and the general public in at least 7 states, including Guanajuato, Jalisco, Aguascalientes, Queretaro, San Luis Potosi, Michoacan, and Zacatecas, warning of possible health damage and even death if there is direct contact with the radioactive sources.
"If the radioactive source is removed from its container, manipulated or in direct contact with it for minutes to hours, it can cause permanent injuries," the statement warned. "If in direct contact with the source for hours or days, its effects can be lethal."
Although all four containers carry Iridium-192 radioactive sources, only two are considered dangerous. One of these is classified as category 2 under the International Atomic Energy Agency (IAEA) scheme, which indicates it is highly dangerous to humans. Another container is classified as category 3, indicating danger, while the other two are in category 4, which indicates that the possibility of permanent injuries is very rare.
In addition to the stolen containers, the theft also involved other materials and a truck. However, the authorities were able to recover the stolen truck within hours.
Mexico has experienced similar incidents in the past, including one that occurred less than a year ago when a vehicle equipped with radiographic cameras was stolen near Mexico City in September. This incident triggered an alert in 10 states, but the materials and the vehicle were recovered within days.
In 1984, a private hospital in northern Mexico sold an illegally acquired radiation therapy unit to a junkyard. The Cobalt-60 radioactive source inside the unit contaminated the junkyard, and several foundries unknowingly bought the contaminated material and used it to produce 6,000 tons of reinforcing bars. These bars were distributed in 17 states in Mexico and some cities in the United States, leading to the exposure of more than 4,000 people to radiation, according to estimates. The incident was discovered when a truck carrying radioactive material triggered radiation alarms at the Los Alamos National Laboratory in New Mexico.