5.8-magnitude earthquake hits southern Mexico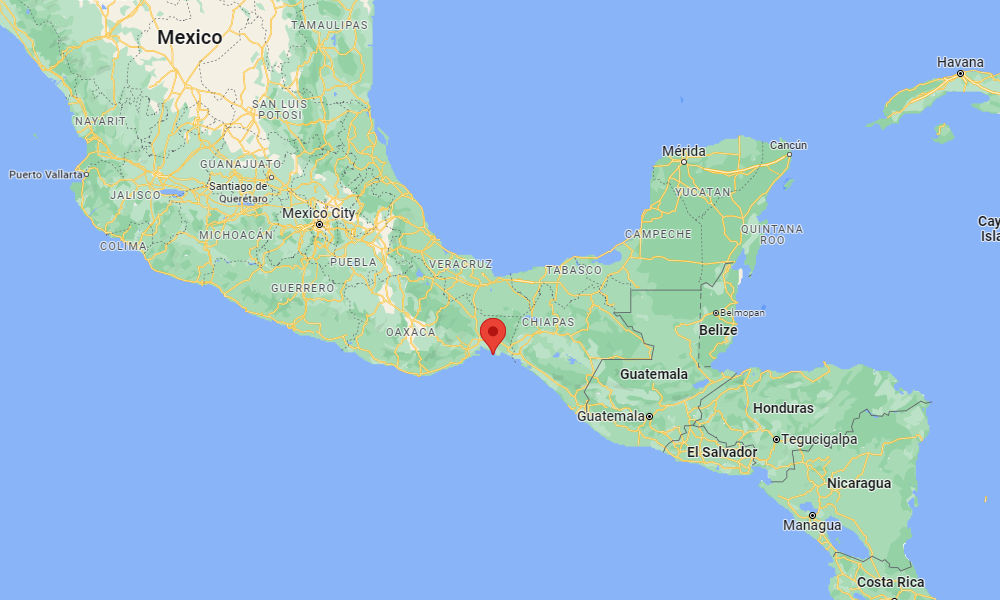 A moderate earthquake with a preliminary magnitude of 5.8 has struck southern Mexico, with light shaking felt as far away as Guatemala, seismologists and residents say. There were no immediate reports of serious damage.
The earthquake, which struck at 10:40 p.m. local time on Wednesday, was centered near the town of San Francisco del Mar on the Pacific coast of Mexico, about 62 kilometers east of Tehuantepec.
Mexico's seismological agency put the preliminary magnitude at 5.8, down from an earlier estimate of 6.2. It struck about 98 kilometers below the surface, making it a fairly deep earthquake.
The U.S. Geological Survey (USGS) put the magnitude slightly lower, at 5.7.
Residents in the region described the shaking as short and relatively weak. "The bed was moving sideways, the lamp was moving as well," one resident, about 185 kilometers from the epicenter, told EMSC.
There were no immediate reports of serious damage or injuries.
Mexico sits on the Pacific Ring of Fire, an arc of fault lines circling the Pacific Basin which is prone to large earthquakes. In September, a powerful 7.7-magnitude earthquake hit the western state of Michoacán, killing two people and injuring dozens more.
The earthquake in September happened just an hour after a nationwide preparedness drill, which took place on the anniversary of the 1985 earthquake which killed more than 10,000 people. It was also the anniversary of a quake in 2017 which killed 370 people.