2 staff members shot at East High School in Denver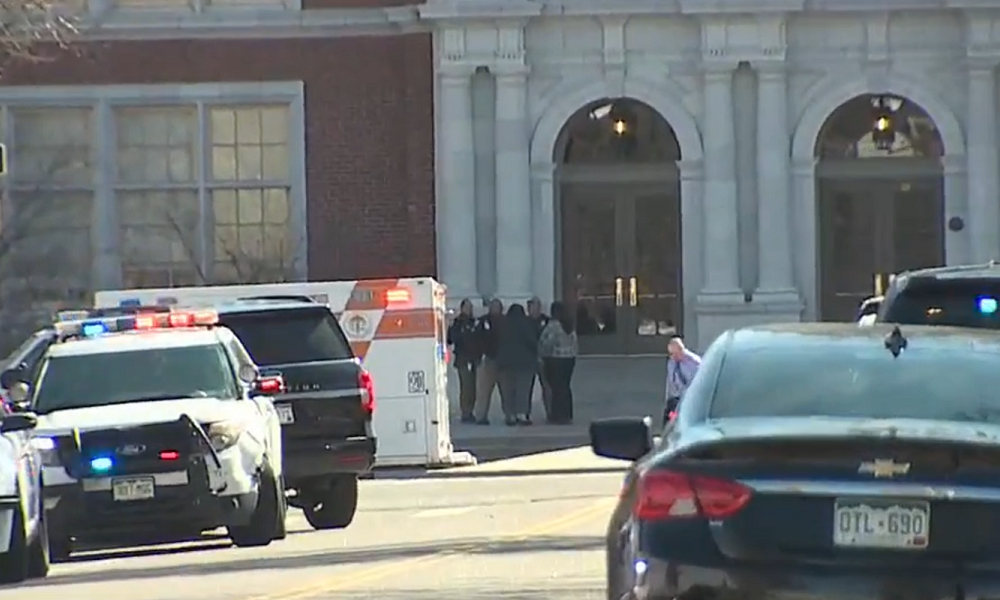 A student pulled out a gun and opened fire while being patted down at East High School in Denver, seriously injuring two staff members, officials say. A body was later located near the suspect's vehicle.
The shooting happened at about 9:50 a.m. on Wednesday when staff members at East High School were searching a male student who was under an agreement to be patted down each day.
"During that search, a weapon – a handgun – was retrieved and several shots were fired," Denver Police Chief Ron Thomas said. "That individual fled the school but we do know who that individual is and a search is underway."
Thomas said the two staff members who were shot were rushed to an area hospital, where one of them was reported to be in critical condition while undergoing surgery. The other victim was in serious but stable condition.
East High School was immediately put on lockdown after the shooting. "All students are in their third period classrooms. We are holding them there until further notice," the school district said in a statement.
As police searched for an underage African American male with an afro, suspected in the high school shooting, his vehicle was discovered in a wooded area of Park County, west of Denver. A body was later found near the vehicle, though the cause of death and the identity of the deceased have yet to be determined.
East High School has been linked to several incidents during the past few years. In February, 16-year-old student Luis Garcia was shot while sitting in his car outside the school. He later died of his injuries.