34 injured in roof collapse at house party near Ohio State University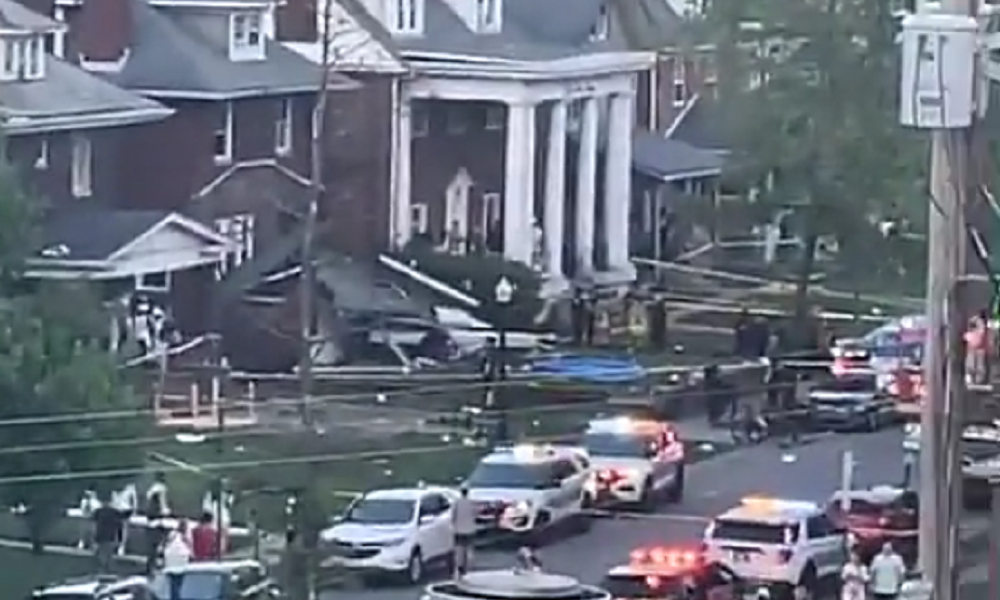 A roof collapsed during a house party near the campus of Ohio State University, injuring nearly three dozen people, officials say. The victims – believed to be students – were standing on a roof which was not designed to hold people.
The accident happened at about 7:40 p.m. on Saturday when a few hundred people were gathering at a house in the 60 block of East 13th Avenue in Columbus, which is just outside the campus of Ohio State University.
"It appears that the roof was overloaded with students," Fire Battalion Chief Steve Martin said. "We've heard numbers between 15 and 45 students on a rooftop that was not designed to have anybody on it and it gave way."
Authorities said at least 34 people were injured, including 14 people who were taken to local hospitals with varying but non-life threatening injuries and at least 20 people who were treated at the scene.
"We saw the aftermath. The roof was totally collapsed," one student said. "I would say there were several hundred people outside. Just a lot of panic happening. I saw a lot of people covered in black soot almost. They looked like they were heavily impacted by the accident."
"A lot of panic" Hearing from OSU students @wsyx6
Another student told me he's supposed to live in the house next year – more at 10/11 pic.twitter.com/LJ10Z9ViIX

— Stephanie Duprey (@StephanieWSYX6) April 30, 2023