North Korea ignores South Korea's phone calls for 4th day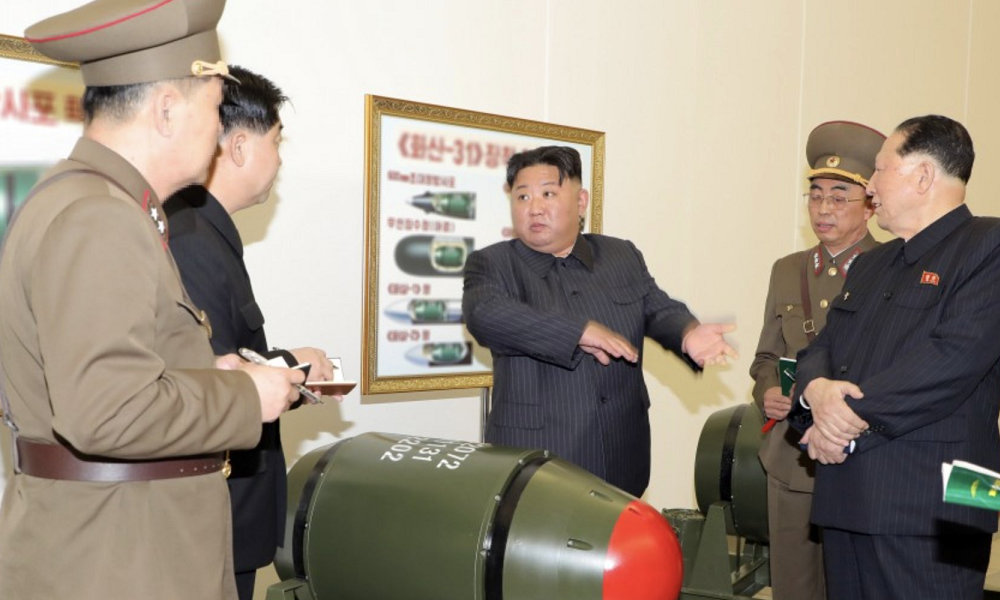 North Korea appears to have cut its communication channels with South Korea, the South Korean government reported Monday, as phone calls to the country went unanswered for a fourth day in a row.
North Korea and South Korea normally communicate through a military hotline at 9 a.m. and 5 p.m. every day and the joint liaison office from Monday through Friday at roughly the same time.
After routine calls on Thursday, the North Korean side failed to answer the phone on Friday, which continued through the weekend without explanation. North Korea also failed to answer the phone on Monday.
It's unknown why North Korea has stopped communicating with the South. North Korea missed two calls in 2022 but those issues were presumed to have been caused by technical issues and lasted for less than a day.
Speaking at a press conference on Monday, Koo Byoung-sam, a spokesman for South Korea's Unification Ministry, said it is now "highly likely" that North Korea intentionally cut the phone lines with the South.
"North Korea did not respond to our calls through the military communications channels over the weekend," Koo said. "As the channels at both the joint liaison office and the military have not been answered, it's highly likely that the North unilaterally cut off the communication lines."
"We will continue to closely monitor the situation and discuss further measures," the spokesman added.
Inter-Korean communication lines were also cut in June 2020, when North Korea criticized Seoul for letting activists fly leaflets critical of Kim Jong Un across the border. The lines were restored in July 2021. Later that year they were briefly cut again in protest against military exercises.
The latest developments come amidst rising tensions on the Korean Peninsula.
On Saturday, North Korea said it had carried out another test of an underwater drone capable of launching nuclear weapons, just days after the U.S., South Korea and Japan carried out joint naval exercises off the coast of South Korea.
North Korea has also carried out tests of submarine-launched ballistic missiles (SLBMs), including a test in mid-March, coinciding with U.S.-South Korean military drills, which North Korea said were raising tensions to an "extremely dangerous level."
North Korea also carried out a test of an intercontinental ballistic missile (ICBM) on March 16. And in October 2022, North Korea flew a missile over Japan, setting off emergency alerts in which Japanese residents were told to take cover. A similar incident occurred in South Korea a month later.