KLM flight lands with extra passenger after woman gives birth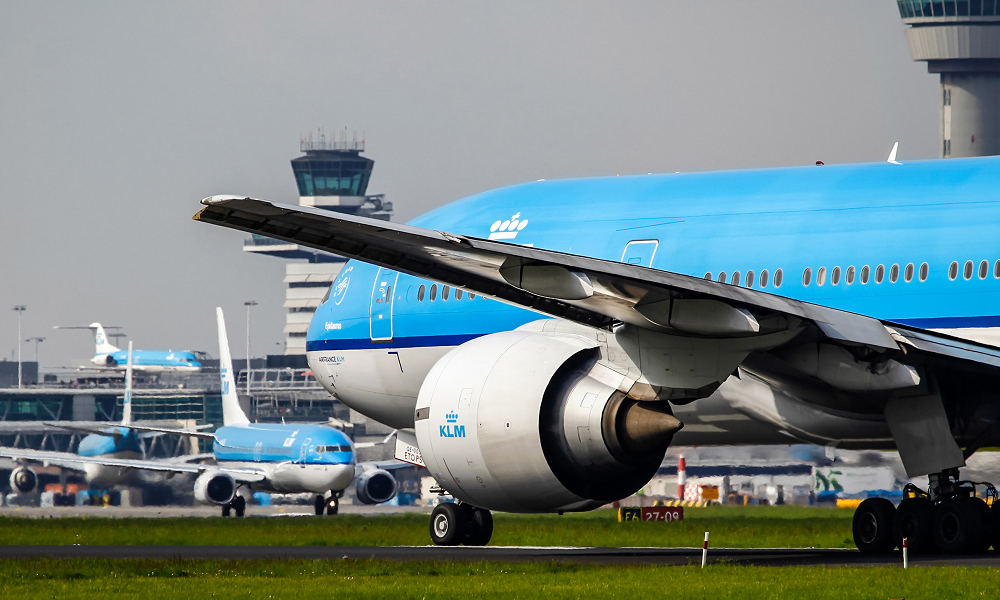 A KLM flight bound for the Netherlands landed with an extra passenger on board after a woman suddenly went into labor, officials say. The plane diverted and made an emergency landing in Spain.
The incident happened on early Monday morning when one of the passengers on KLM Flight 588, a Boeing 777, suddenly went into labor while flying from Lagos, Nigeria to Amsterdam in the Netherlands.
The woman, whose name has not been released, was reportedly taken to the front galley where she gave birth to a premature baby girl. The plane then made an emergency landing in Barcelona where medical staff were waiting.
Both mom and daughter were said to be doing well.
"I can confirm that a baby was born on the KL 588 on its way from Lagos to Amsterdam," KLM spokeswoman Marjan Rozemeijer said on Tuesday. "Due to privacy reasons I cannot make any further statements on the birth."
Babies are rarely born in mid-air because most airlines refuse to fly pregnant women after the 36th week, though several cases have been reported in recent years.
"In-flight emergency births are infrequent but not trivial. Commercial airlines are dependent on physicians and other medically trained passengers to help with in-flight deliveries," a 2019 study said. It found records of 74 births on commercial flights between 1929 and 2018.
In some cases, babies born in the air may qualify for citizenship of the country they were flying in. In Monday's case, however, the plane was likely flying over international waters at the time of birth.