Police suspect hoax after shooting call at University of Oklahoma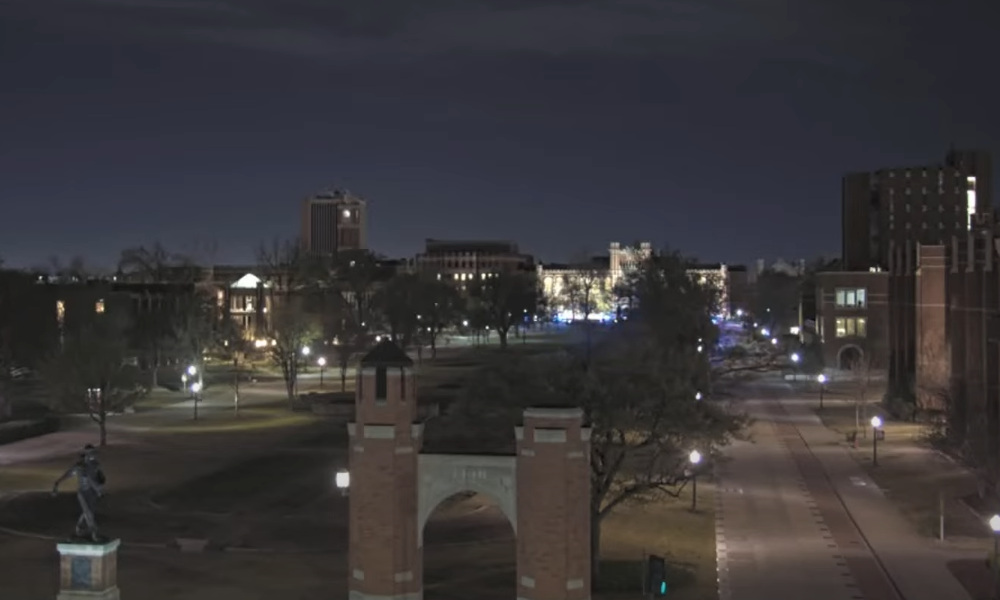 The University of Oklahoma's Norman campus was put on lockdown Friday after at least one caller reported an active shooter, but no evidence of a shooting was found, raising suspicions that it may have been a hoax.
The incident began at about 9:24 p.m. on Friday when the university sent an emergency alert to students, warning them of an "active shooter" on Van Vleet Oval, a street in the center of the Norman campus.
"OU-Norman Emergency: There is an active shooter at the Van Vleet Oval. Take immediate action now. Run. Hide. Fight!," the first warning said. In later updates, the university changed the description to "possible shots fired."
A spokesperson for the university said police received multiple calls of shots being fired on campus, possibly at or near the library, but officers had no evidence of a shooting after searching for more than an hour. No victims were found.
"OUPD has issued an ALL CLEAR. After a thorough search, no threat was found. There is no threat to campus. Alert has been canceled," the university said in an update at 10:53 p.m.
Police are investigating the possibility that the calls were an instance of swatting, which is when someone calls 911 and reports false information to draw police to a certain location. Many schools in the U.S. have been targeted by swatting calls.
Last week alone, police responded to at least 220 schools across the U.S. after fake calls.
Swatting calls can be extremely dangerous. In one high-profile case, a 28-year-old Kansas man was shot and killed by police after someone called 911, claiming that a family was being held hostage inside a home. The suspect had a history of swatting.
The scene at OU right now at Boyd at the South Oval pic.twitter.com/1EgI8h4QaY

— Zach Rael (@KOCOZach) April 8, 2023