Populist and right-wing parties lead Italy's general election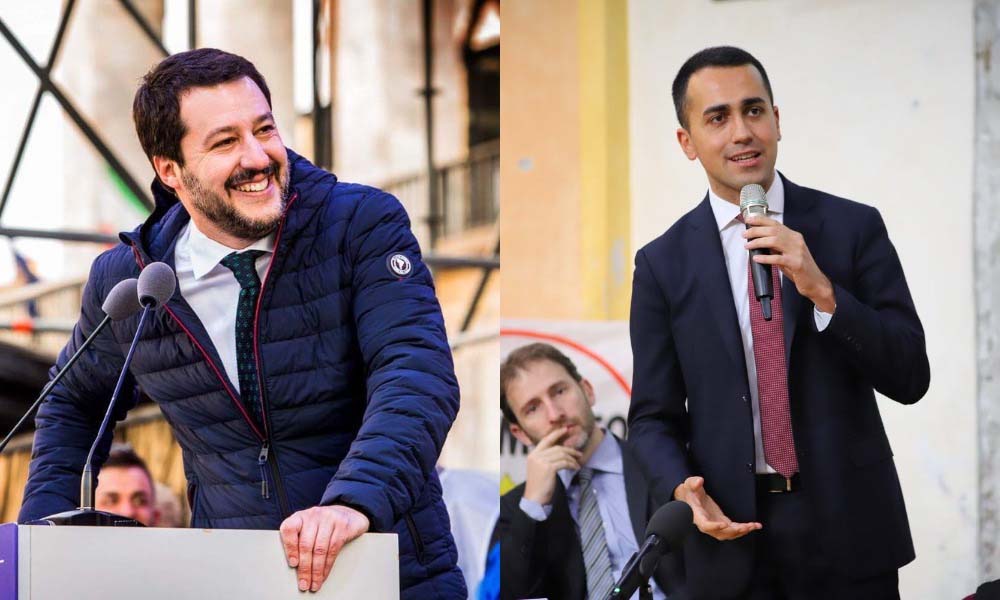 Italy's general election has failed to produce an outright winner after a divisive campaign, but exit polls show that populist and right-wing parties are ahead, defeating the ruling center-left coalition.
A projection from the state-run RAI broadcaster said the anti-establishment and populist 5-Star Movement led by 31-year-old Luigi Di Maio is expected to be the largest party in the Senate, receiving about 31.8% of the vote, well short of a majority.
The 5-Star Movement has repeatedly ruled out a coalition with any of its rivals.
The center-right coalition, which is led by former Prime Minister Silvio Berlusconi, is expected to receive 36% of the vote. The euroskeptic League, led by Matteo Salvini, is likely to be the coalition's biggest party, making it improbable for Berlusconi's party to lead a center-right government.
Berlusconi himself is unable to become prime minister because a tax fraud conviction bars him from holding public office until next year. The four-time prime minister, who is 81, has named European Parliament President Antonio Tajani as his choice to lead the country.
The ruling center-left coalition, led by former Prime Minister Matteo Renzi, received only 24.7% of the vote amid anger over immigration and the state of the economy. The unemployment rate in the European Union's fourth-largest economy stands at 11% and millions of people are on the brink of poverty.
The exit poll and projection shows no party or coalition will be able to claim an outright majority. It indicates that Italy will likely see further uncertainty and political gridlock as the parties try to form a government.