Quebec Amber Alert: Ariel Kouakou missing from Montreal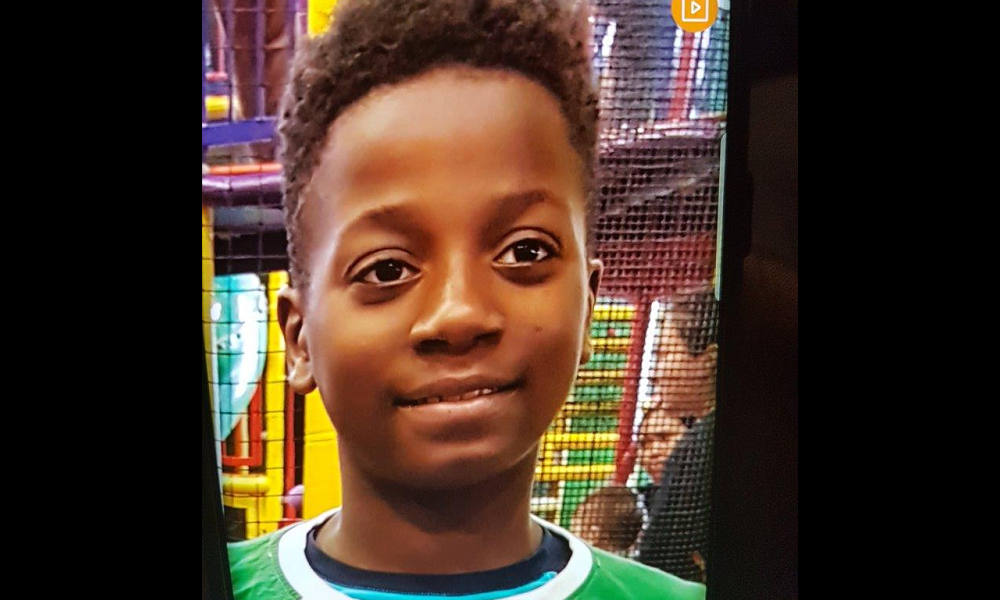 A Quebec Amber Alert has been issued for 10-year-old Ariel Jeffrey Kouakou who has been reported missing from Montreal, local officials say. Anyone with information is urged to call 911 immediately.
HOW TO HELP: Use the share buttons to share this amber alert on Facebook and Twitter.
Ariel was last seen in the Ahuntsic-Cartierville area at about 12 p.m. on Monday, according to Montreal Police. He left his home to go to a friend's house.
Other details about the circumstances of Ariel's disappearance have not been released. The amber alert was issued on Tuesday because he has been missing for more than 24 hours and police have not received any information from the public.
Ariel is described as a 10-year-old black male with black hair and black eyes, standing 137 to 142 cm (4 feet 6 inches to 4 feet 8 inches) tall and weighing 40 kilograms (88 pounds). He was last seen wearing a black coat, grey pants, and yellow shoes.
Anyone who sees Ariel is urged to call 911 immediately, or call Info-Crime Montreal at 514 393-1133 if you have any other information that could help investigators.