4 found dead after shooting at California veterans home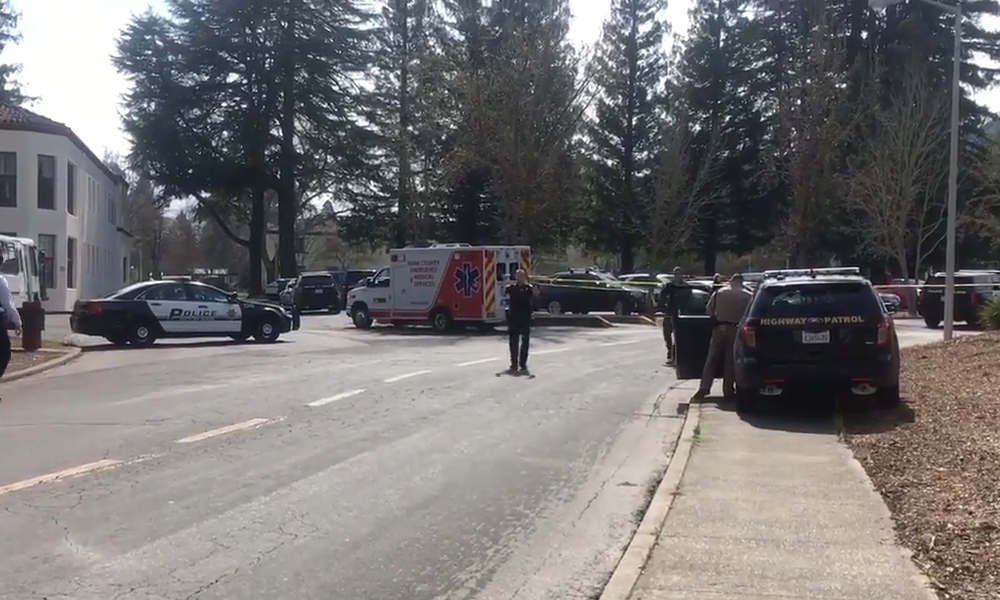 Three people who were taken hostage at a veterans community in the San Francisco Bay Area have been found dead after an hours-long standoff, local officials say. The suspect was also found dead.
The incident began at about 10:20 a.m. PT on Friday when officers were called to reports of an active shooter near a dining hall at the facility, which is located in the town of Yountville in Napa County, about 43 miles (70 kilometers) northeast of San Francisco.
The suspect was said to be wearing body armor and was armed with a rifle.
Deputies were on the scene within four minutes and exchanged gunfire with the suspect, officials from the sheriff's office said. There were no reports of injuries as a result of the initial shooting, but the suspect was able to take a number of hostages.
Several people were released before the gunman and three hostages were confined to a single room, after which a standoff ensued. Hostage negotiators were brought in but nothing was heard from either the gunman or the hostages for more than 7 hours.
Just before 6 p.m. PT, officers entered the room and located the bodies of four people: the suspect and three female hostages. It was not immediately clear when they died.
All of the victims are believed to be employees of The Pathway Home, which provides services for post 9/11-veterans with mental health issues, including post-traumatic stress disorder (PTSD). Christine Loeber, the executive director of The Pathway Home, is among those killed.
There was no immediate word on a possible motive, but one official said the man was a client of The Pathway Home and was recently asked to leave the program. Investigators have not yet released his name.
A large number of emergency services, including a SWAT team and hostage negotiators, responded to the incident in Yountville. Federal agencies, including the Federal Bureau of Investigation (FBI) and ATF, were also called to the scene.
The veterans community was immediately put on lockdown as a result of the shooting, which happened on the second floor of Building G. A hotline has been established for people who are worried about loved ones: 707-948-3331.
The Veterans Home of California-Yountville is a community for veterans in the heart of Napa Valley. Founded in 1884, it is the largest veterans' home in the United States, offering services to roughly 1,000 aged or disabled veterans.