U.S. national debt tops $21 trillion for the 1st time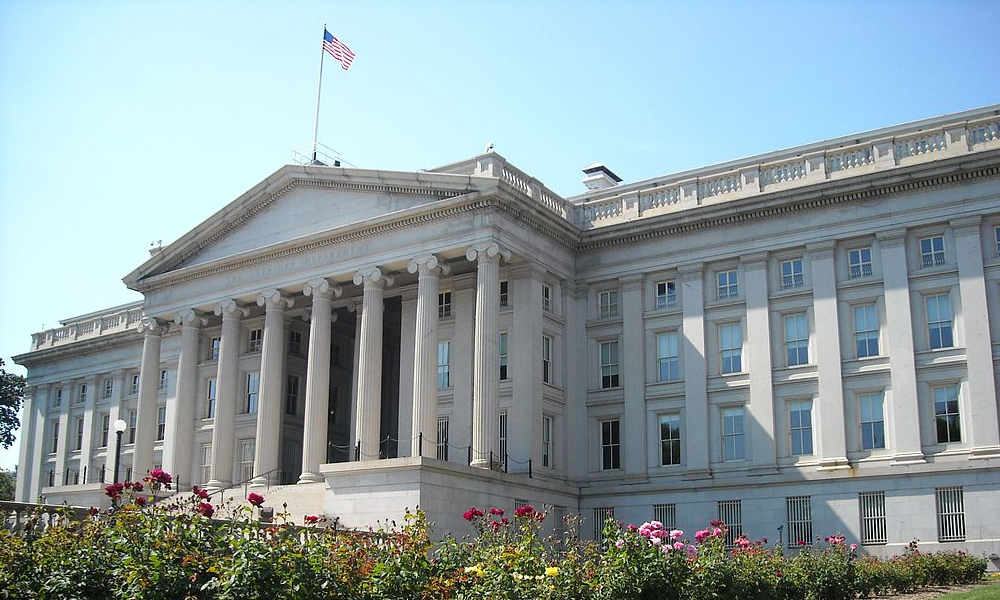 The public debt held by the United States has surpassed $21 trillion for the first time, an increase of more than 100 percent in less than a decade, according to estimates from the U.S. Treasury Department.
The total public debt was $21,031,067,004,766.25 on Friday, of which $15.3 trillion is debt held by the public and $5.6 trillion are intragovernmental holdings. The daily estimate was released by the U.S. Treasury Department on its website.
The national debt nearly doubled during the presidency of Barack Obama, and the debt has continued to rise under Donald Trump. The Republican overhaul of the U.S. tax code, which was passed in December, is forecast to raise the deficit by $1.8 trillion through 2027.
The non-partisan Congressional Budget Office (CBO) said earlier this month that the federal budget deficit was $392 billion for the first five months of fiscal year 2018, an increase of $42 billion when compared to the same period last year.
One of the largest increases was attributed to net interest on the public debt, which increased by $15 billion, largely because of differences in the rate of inflation. Social Security benefits rose by $15 billion because of increases in the number of beneficiaries and the average benefit payment.
Costs relating to the Department of Homeland Security rose by $14 billion, largely because of activities related to disaster relief. Spending for military programs of the Department of Defense rose by $12 billion, or 5 percent.
The debt held by the public is expected to reach $27.3 trillion by the end of 2027. This does not include debt issued to government accounts, such as Social Security trust funds, as they do not directly affect the economy and have no effect on the budget. Taken together, it would push the total debt well above $30 trillion by the end of 2027.