Strong earthquake strikes off El Salvador, felt in the capital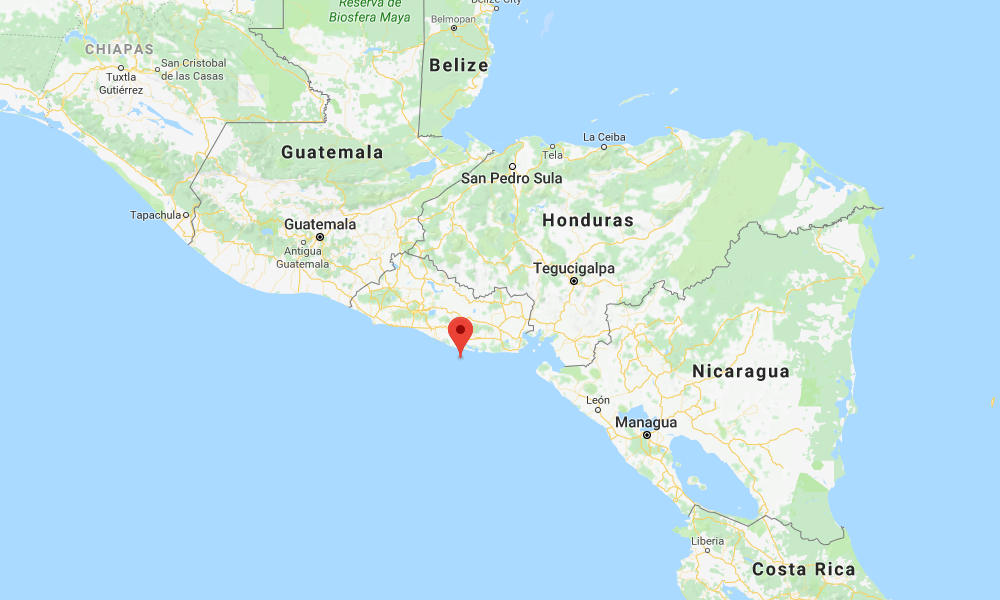 A strong earthquake (sismo) with a preliminary magnitude of 6.0 has struck just off the coast of El Salvador, with strong shaking felt in the capital San Salvador. Shaking has also been felt in Guatemala, Honduras and Nicaragua.
The earthquake, which struck at 5:23 p.m. local time on Monday, was centered in the Pacific Ocean about 71 kilometers (44 miles) southwest of San Miguel, or 91 kilometers (57 miles) southeast of San Salvador.
El Salvador's Ministry of Environment and Natural Resources put the preliminary magnitude at 6.0, while the U.S. Geological Survey (USGS) put the magnitude at 5.9. It struck at a depth of about 50 kilometers (31 miles), making it a shallow earthquake.
No tsunami warnings have been issued.
People across the region reported feeling the earthquake, but there were no immediate reports of damage or casualties. Computer models from the USGS estimated that up to 39.3 million people may have felt weak to light shaking.
El Salvador is on the so-called Pacific Ring of Fire, an arc of fault lines circling the Pacific Basin that is prone to frequent and large earthquakes. Two powerful earthquakes a month apart struck El Salvador in 2001, killing nearly 1,200 people and injuring thousands more.