U.S. Senator McCain opposes CIA nominee Gina Haspel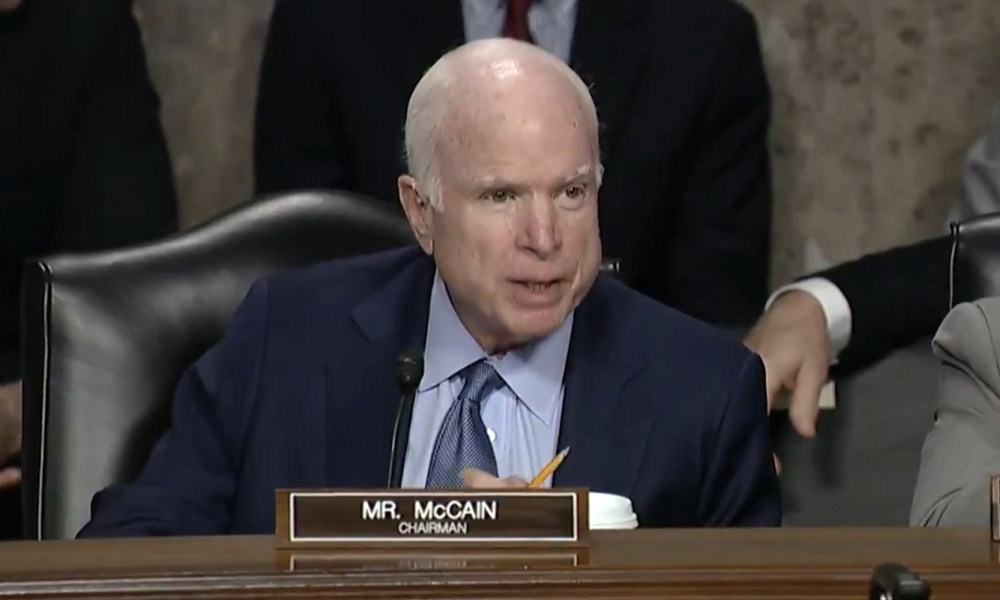 U.S. Senator John McCain has called on the Senate to reject Gina Haspel's nomination to be the director of the Central Intelligence Agency (CIA), saying her refusal to acknowledge torture as immoral is "disqualifying."
McCain, who was tortured himself while being held captive in Vietnam in the late 1960s, said Haspel's testimony before the Senate failed to address concerns about her involvement in the torture of detainees during the Bush administration.
"Like many Americans, I understand the urgency that drove the decision to resort to so-called enhanced interrogation methods after our country was attacked [on September 11, 2001]," McCain said in a statement. "But as I have argued many times, the methods we employ to keep our nation safe must be as right and just as the values we aspire to live up to and promote in the world."
McCain added: "I believe Gina Haspel is a patriot who loves our country and has devoted her professional life to its service and defense. However, Ms. Haspel's role in overseeing the use of torture by Americans is disturbing. Her refusal to acknowledge torture's immorality is disqualifying."
As a result, McCain has called on the Senate to reject Haspel's nomination to be the director of the CIA. It's unclear whether McCain, who is battling brain cancer and has been unable to travel to the Senate since December, will be able to vote on Haspel's nomination.
The Central Intelligence Agency (CIA) used waterboarding and other torture techniques in attempts to get information from terror suspects during the administration of George W. Bush, but President Barack Obama banned the practice in 2009. Trump, however, has at times spoken in favor of torture.