Man opens fire at Oklahoma City restaurant, injuring 4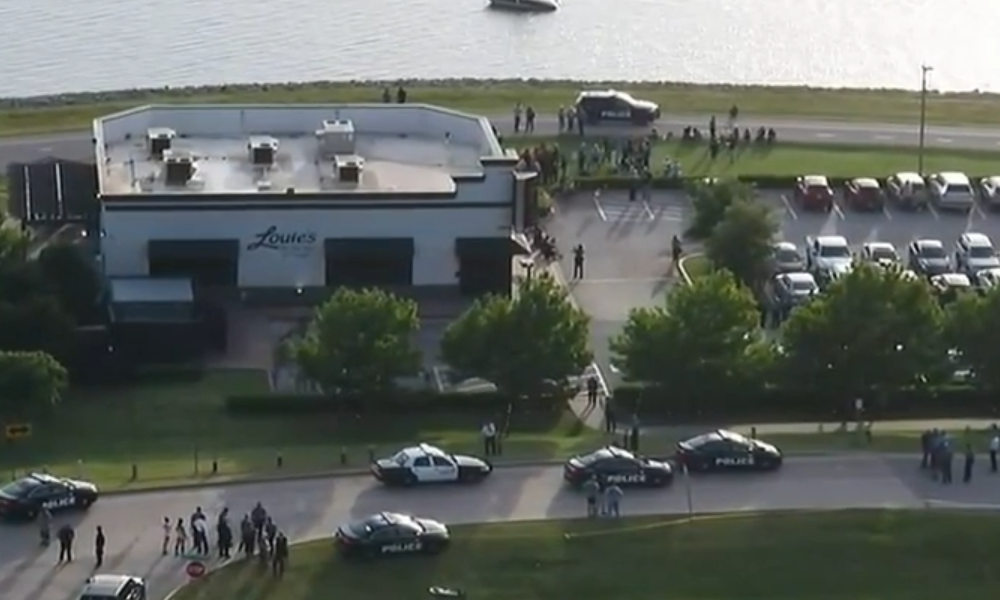 A man has opened fire at a busy restaurant in Oklahoma City, injuring four people before being shot and killed by an armed citizen, officials say. The motive is unknown.
The incident happened at about 6:30 p.m. ET on Thursday when officers were called to reports of an active shooter at Louie's Grill & Bar, which is located on the shore of Lake Hefner in the city's northwest.
According to police, the suspect walked into the restaurant and opened fire at those inside. A bystander with a gun confronted the gunman and shot him as he left the venue, where dozens of people were eating dinner.
Police said two people – a mother and daughter – were shot and taken to an area hospital, where one of them was reported to have serious but non-life threatening injuries. Two additional victims suffered other injuries.
The suspect, whose identity was not immediately released, was killed.
The motive for Thursday's shooting was not immediately known, but police said there was no immediate indication of a link to terrorism. A large number of witnesses are being interviewed, authorities said.