Van crashes into Dutch newspaper's office in apparent attack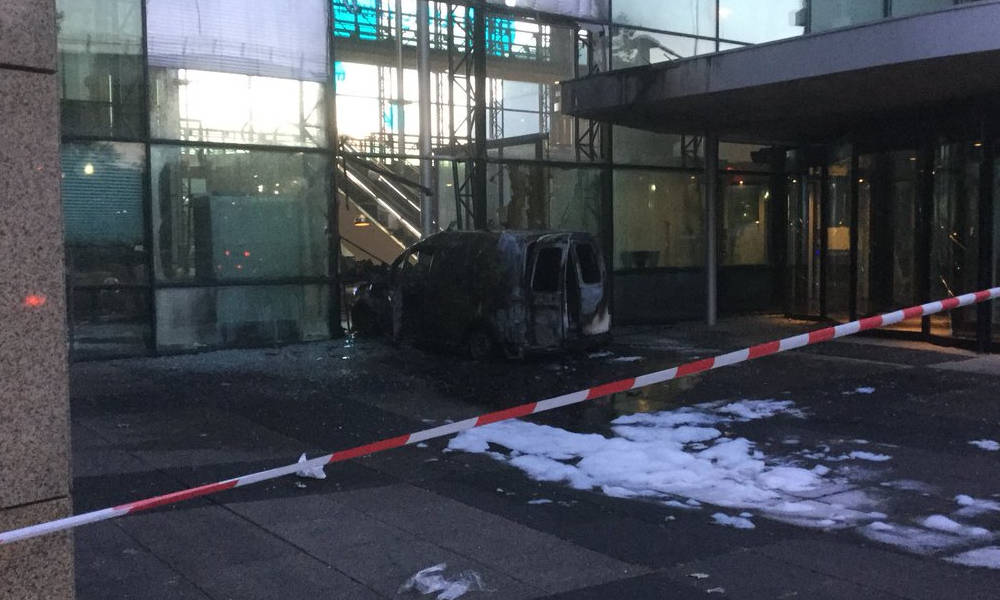 A van has crashed into the head office of Dutch newspaper De Telegraaf in what appears to be a deliberate act, causing a fire but no casualties, police say. The driver was able to flee the scene.
The incident happened at 3:55 a.m. local time on Tuesday when the vehicle crashed into the glass facade of the newspaper's head office on the outskirts of Amsterdam. It was driving at a high rate of speed.
Video from the scene showed the van, a white Volkswagen Caddy, engulfed in flames.
Investigators said the crash appeared to be a deliberate act, but it was not immediately known who was behind it. The suspect was able to flee the scene and is believed to have escaped in a dark BMW, police said.
Tuesday's incident comes less than a week after a rocket-propelled grenade was fired at the office of Pijper Media, the publisher of Panorama, Playboy, and other magazines. It happened just a few blocks from De Telegraaf.
A 41-year-old man, who was identified as a member of a motorcycle club, was arrested in connection with the attack, which caused no injuries. It was not immediately clear whether the two incidents are linked.