Wreckage of missing plane found in Kenya, 10 dead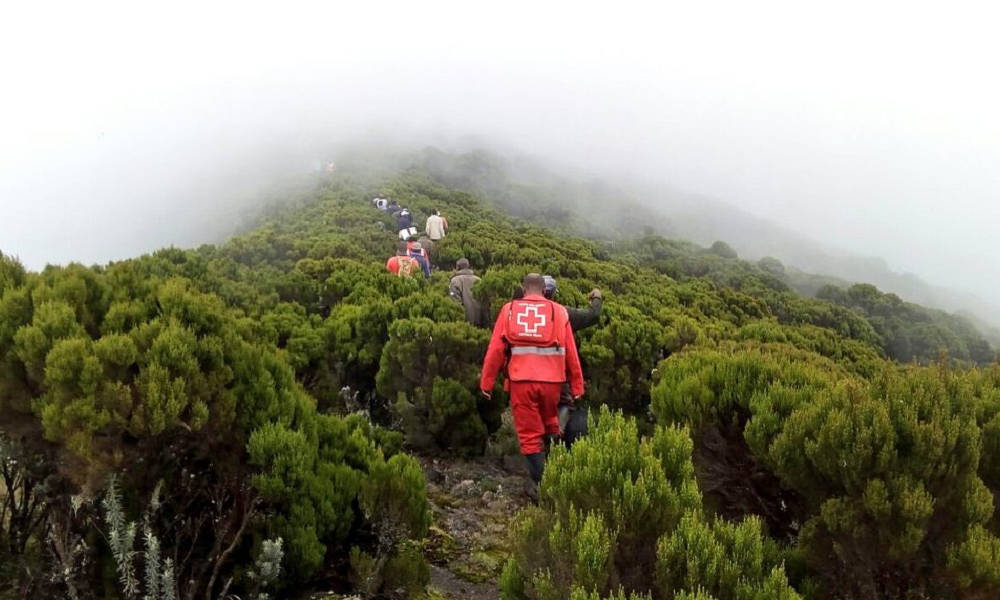 The wreckage of a small commercial plane that disappeared near Kenya's capital earlier this week has been found on a mountain, officials said on Thursday, confirming that everyone on board was killed in the crash.
A helicopter which was taking part in the search spotted the plane just after 7 a.m. on Thursday. The wreckage was found at Elephant Point in the Aberdare mountain range, at an altitude of 11,000 feet (3,350 meters) above sea level.
The Kenya Red Cross said it took about 6 hours of climbing to reach the crash site, which was covered in a thick layer of fog. The wreckage was also located on the edge of a cliff, which further complicated the operation.
The Cessna 208 Caravan aircraft, which was operated by the East African Safari Air Express (Fly-SAX), was flying from Kitale to Nairobi when it disappeared from radar on Tuesday afternoon. A total of 10 people were on board, including 8 passengers and 2 crew members.
During the two-day search, a team of rescue workers was involved in a road accident in the town of Ol Kalou, injuring 11 people. The team was en-route to the search area to provide back-up for search-and-rescue teams.