2 small planes collide during flight training near Miami, killing at least 3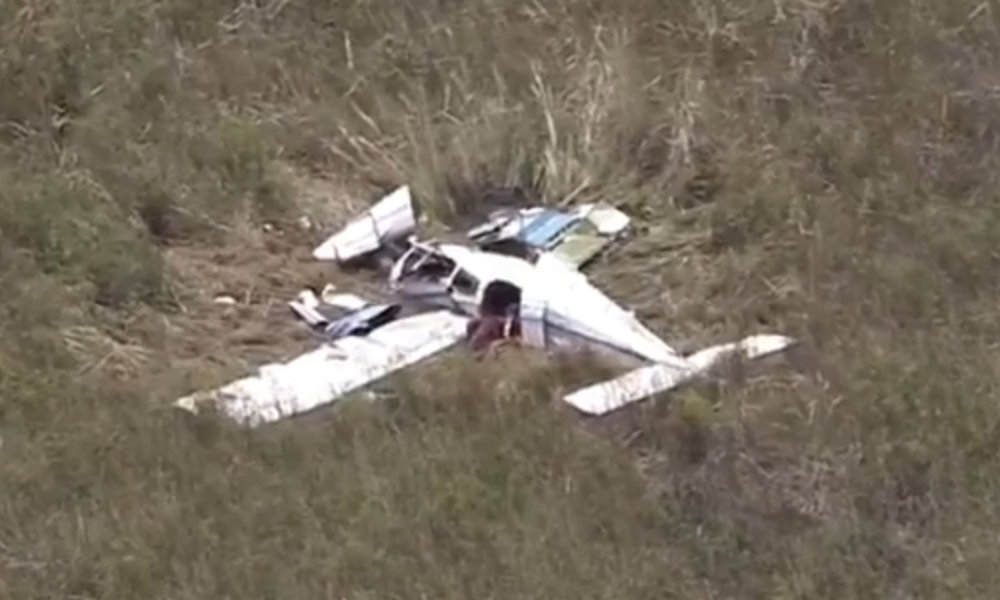 Two small planes have collided during flight training above the Florida Everglades near Miami, killing at least 3 people, local and federal officials say. A fourth person is believed to be missing.
The accident happened at about 1 p.m. ET on Tuesday when emergency services received calls about an explosion due to a possible plane crash in the Everglades, about 9 miles (14 kilometers) northwest of Miami Executive Airport.
With the assistance of local airboat businesses, rescue workers were able to reach the crash site and confirmed that two planes were involved. The remains of three people were later recovered from the scene.
Both planes – one of them a Piper PA-34 and the other a Cessna 172 – were with Dean International Flight School, which operates out of Miami Executive Airport. Investigators assume that both planes were flying with two people on board.
"Miami-Dade Fire Rescue continued the search for a possible fourth person until nightfall," said Detective Alvaro Zabaleta, a spokesman for the Miami-Dade Police Department. "Due to low visibility, the search was suspended and will resume upon sunrise."
The cause of Tuesday's crash was not immediately known. The three victims who have been recovered were identified as 23-year-old Jorge A. Sanchez, 73-year-old Ralph Knight, and 20-year-old Nisha Sejwal.