3 people found dead at homes in Calgary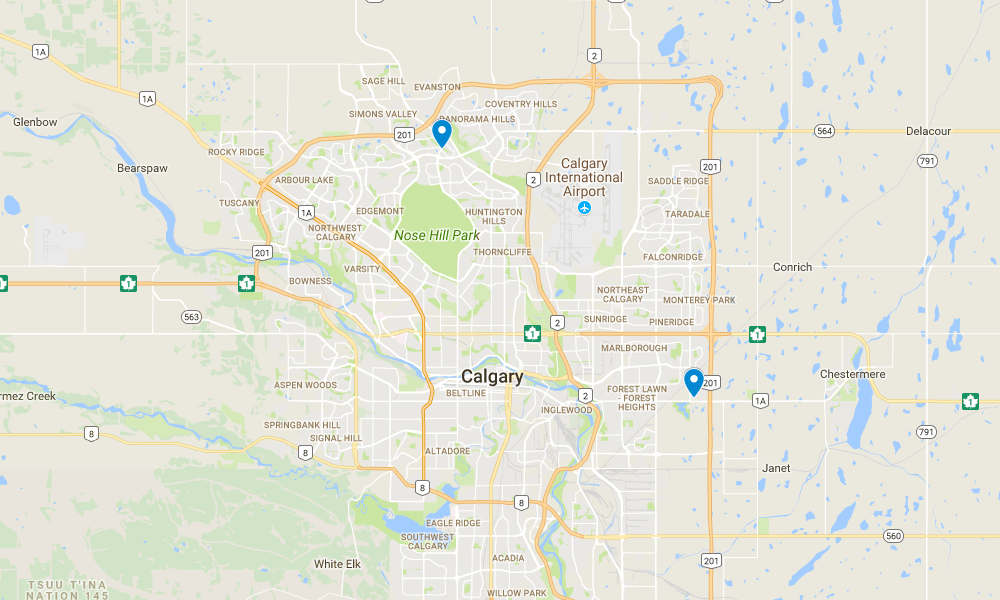 The bodies of three people have been found at two separate homes in Calgary, police say. The deaths are believed to be related and one person has been taken into custody.
The incident began at about 11 a.m. on Tuesday when police were called for a check on welfare to two homes in the city's north and east. It was not immediately clear what prompted the call for a check at the homes.
When the officers arrived at a home in the 2000 block of Applevillage Court S.E., they found a deceased female. Officers who arrived in the 10100 block of Hidden Valley Drive N.W. then found the bodies of a male and a female.
"Police have one person in custody and are not seeking any other suspects at this time," the Calgary Police Service said in a brief statement. "The incidents are believed to be related and not random."
The Calgary Police Service Homicide Unit is investigating and has classified the deaths as "suspicious." There was no immediate word on the identities of the victims or how they died.