Chinese man sentenced to death for deadly school attack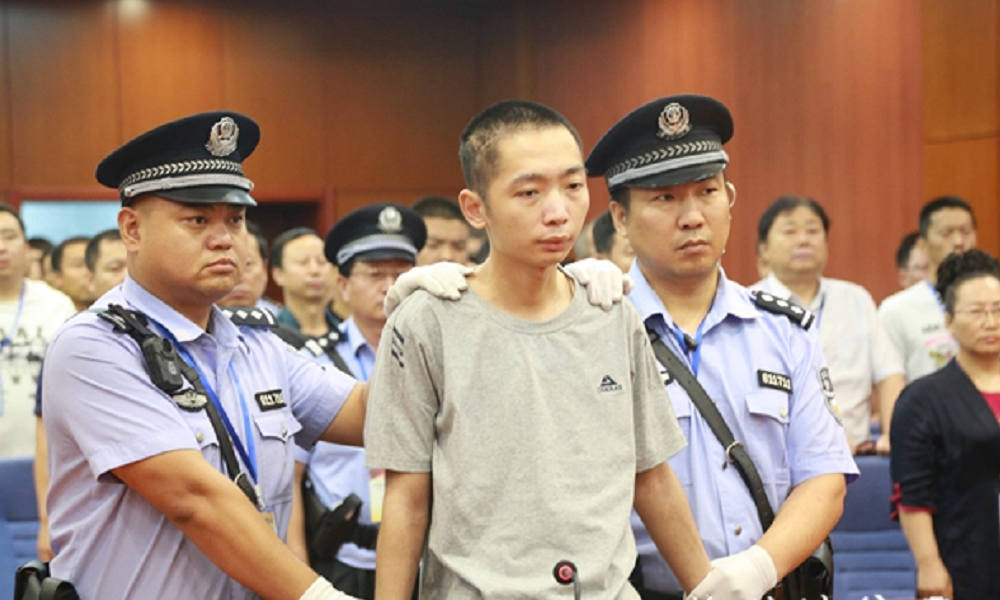 A 28-year-old man who went on a stabbing spree outside a middle school in central China, killing 9 children and injuring a dozen others, was sentenced to death on Tuesday, prosecutors say.
Zhao Zewei, a former student at the No. 3 Middle School in Shaanxi Province, bought 5 knives online and planned the attack to take revenge on former classmates who had bullied him. He was also resentful because of his work and life.
Failing to find his former classmates, Zhao went on a stabbing rampage just after 6 p.m. on April 27, when he ran up to a group of students who were leaving the school and began stabbing them at random.
Yulin Intermediate People's Court sentenced Zhao to death on Tuesday, calling the crimes "despicable" and the social impact "enormous." Zhao said he plans to appeal the sentence.
The attack in April resulted in the deaths of 9 children, including 7 girls and 2 boys. Twelve others were injured, many of whom suffered serious injuries.
China, which has strict gun control laws, has seen a number of attacks involving knives in recent years, but the attack at the No. 3 Middle School was one of the country's worst in recent memory.
In 2014, seven people were stabbed to death when a man went on a stabbing spree in his village in central China, just a day after 8 children were stabbed at an elementary school elsewhere in the region.