Suspects open fire on crowd in New Orleans, killing 3 and injuring 7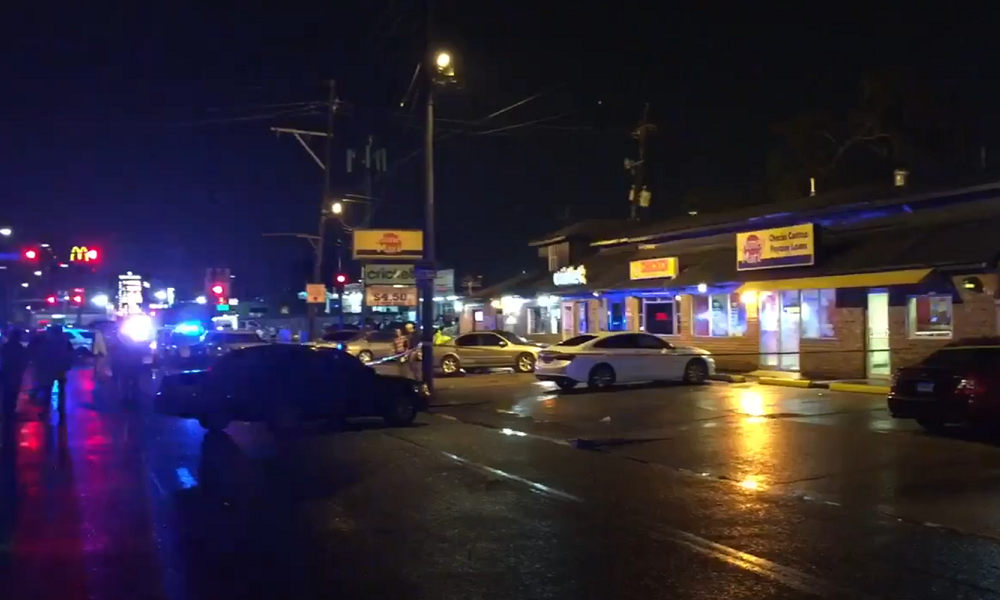 Two people have opened fire on a crowd outside a restaurant in New Orleans, killing three people and injuring seven others, police say. No arrests have been made and only few details were immediately available.
The incident happened just before 9 p.m. CT on Saturday when police were called to reports of shots being fired outside the Chicken & Watermelon restaurant, which is located at 3400 South Claiborne Avenue.
Police said 10 people were confirmed to have been shot, including three people who died at the scene. One of the victims suffered life-threatening injuries and was undergoing surgery on early Sunday morning.
Police Chief Michael Harrison said at a press conference that two people wearing hoodies began shooting "indiscriminately" at a crowd near the restaurant. A motive for the shooting was not immediately known.
No arrests were made as of early Sunday morning but an investigation is underway.
The area in which the shooting happened is known for a history of gang violence. Chief Harrison urged people not to take matters into their own hands and called on anyone with information to contact investigators.
"There is no place in New Orleans for this kind of violence," Mayor LaToya Cantrell said. "I speak for everyone in our City when I say we are disgusted, we are infuriated, and we have had more than enough. Three more lives – gone. It has to end."
Saturday's mass shooting marks as one of the city's worst shootings in recent years. In November 2016, one person was killed and nine others were injured when two people exchanged gunfire on Bourbon Street in the heart of the city's nightlife.
Three dead and seven others injured in a shooting on S. Claiborne tonight. We're live at 10 with the latest on @WWLTV. pic.twitter.com/coWDfm08gD

— Natalie Shepherd (@NewsNatalie) July 29, 2018