Search launched for missing cruise ship passenger near Seattle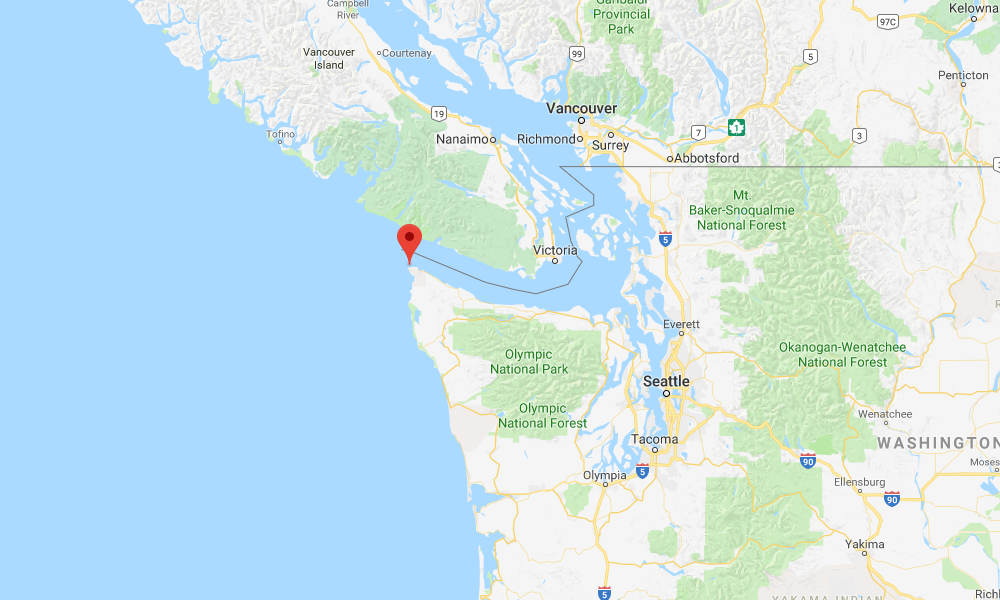 UPDATE: A Coast Guard helicopter rescue crew found the man in water near the Strait of Juan de Fuca, after which he was airlifted to local EMS personnel on shore and then taken to Olympic Medical Center, where he was pronounced dead.
The U.S. Coast Guard has launched a search near Seattle for an elderly man who was seen jumping from a balcony on the cruise ship Seven Seas Mariner, officials say. Only few details were immediately available.
The incident happened at 4:15 a.m. PT on Tuesday when a surveillance camera showed a passenger jumping from an 8th deck balcony. The passenger, a 73-year-old man, was last seen by his wife about 15 minutes prior.
According to the U.S. Coast Guard, the wife was woken up around 4:30 a.m. by a breeze coming from the balcony door, which was cracked open. The ship was off Cape Flattery at the time of the incident.
A search and rescue operation was launched on Tuesday morning. It involves the crew of the Cutter Wahoo, a boat crew from Station Neah Bay and an aircrew from Air Station Port Angeles.
The Seven Seas Mariner, in service since 2001, is operated by Regent Seven Seas Cruises.