Police probe terrorism as motive for Amsterdam stabbings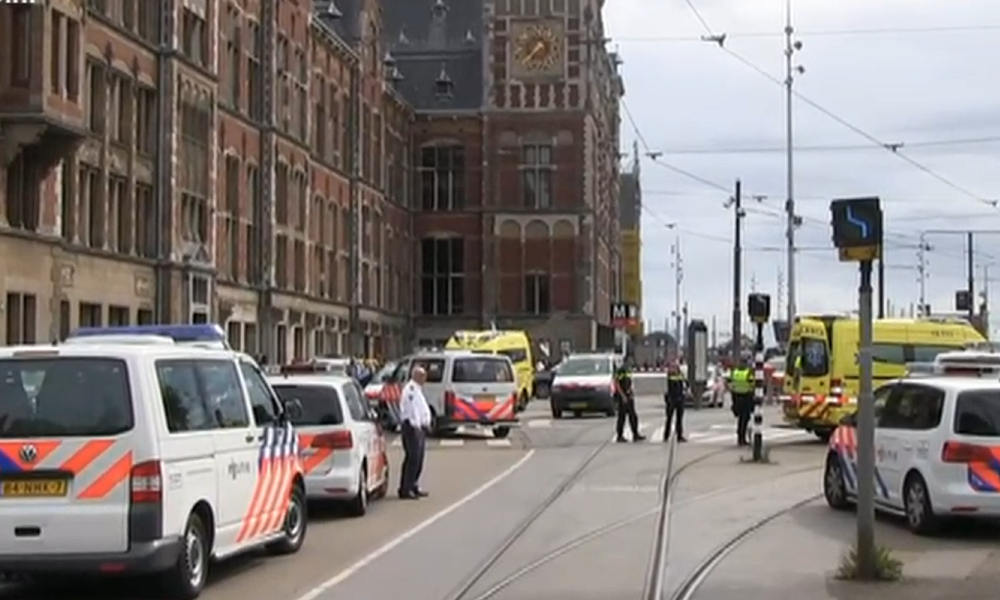 Dutch police are considering terrorism as a possible motive for the stabbing attack at Amsterdam's central railway station, officials say, noting that the victims appeared to have been chosen at random.
The incident happened just after 12 p.m. local time on Friday when the suspect, a 19-year-old man from Afghanistan, attacked several people with a knife at the capital's central railway station.
Officials said two people were seriously injured in the attack, which ended when the suspect was shot by police. He was taken to an area hospital with non-life threatening injuries.
"The suspect is at a hospital under police guard and is being questioned about his motive for the stabbing incident. A terrorist motive is being considered," the city said in a statement on Friday evening.
"The preliminary investigation by the police shows that the victims were not specifically chosen or with a clear reason," the statement said. It provided no further details about a possible motive.
The suspect was identified as a 19-year-old Afghan man who has a legal status in neighboring Germany. "There is close contact with the German authorities about the background of this suspect," the statement said.
There was no immediate claim of responsibility for Friday's attack.