Small earthquake hits Kansas, felt in Wichita and nearby areas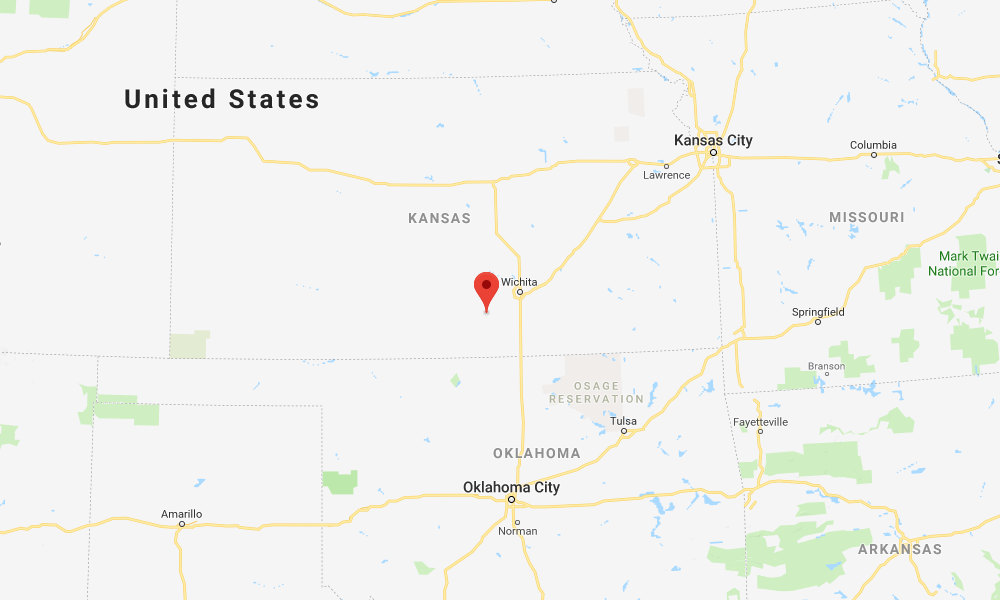 A small earthquake with a preliminary magnitude of 3.8 has struck Kansas, with shaking felt in Wichita and other nearby areas, officials say.
The earthquake, which happened at 3:37 p.m. CT on Thursday, was centered near Norwich, about 38 miles southwest of Wichita. It struck at a depth of 3 miles, making it a very shallow earthquake.
The United States Geological Survey (USGS) put the preliminary magnitude of Thursday's earthquake at 3.8. There are no reports of serious damage or injuries.
"Just felt a pretty good earthquake here in Colwich! [The] whole house shook," one resident said on Twitter. Journalist Bryan Ramsdale added that he heard a "low noise" as the quake happened.