Pro-Russian rebel leader Alexander Zakharchenko killed in blast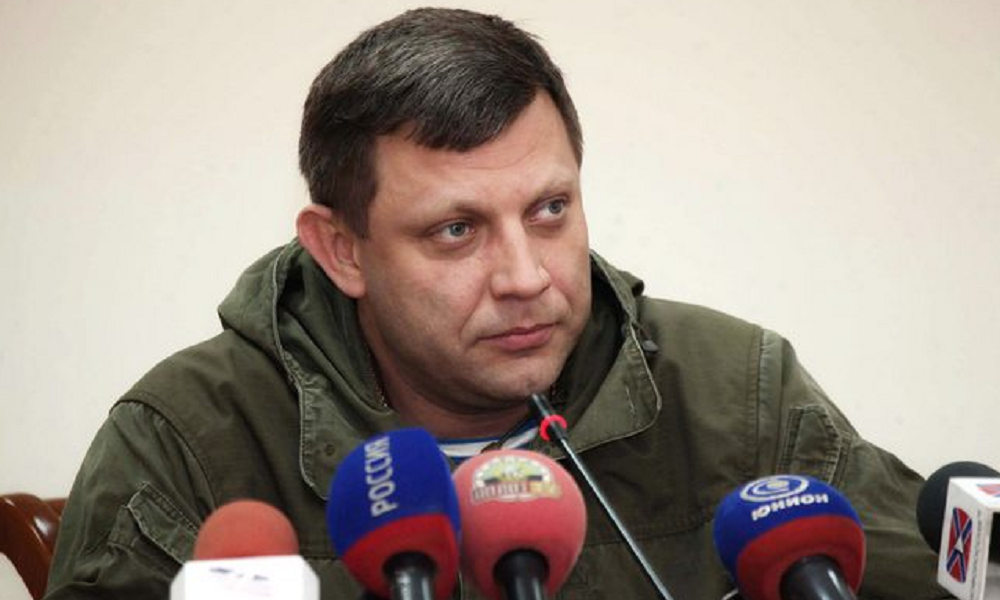 Alexander Zakharchenko, the leader of the self-proclaimed Donetsk People's Republic in eastern Ukraine, has been killed in a bomb blast at a local cafe, officials say. Several others have been injured.
The attack happened at about 5:30 p.m. local time on Friday when a blast ripped through the Separ cafe in central Donetsk, a city that is controlled by the rebel republic. A fire broke out at the scene.
Zakharchenko, a pro-Russian separatist who led the rebel republic for nearly four years, was killed in the explosion. 11 others were injured, including Alexander Timofeyev, deputy chair of the council of ministers.
It was not immediately known who was responsible for Zakharchenko's assassination, but the Russian news agency Interfax reported that several people had been taken into custody.
Russian Foreign Ministry spokeswoman Maria Zakharova immediately blamed the Ukrainian government, telling Interfax that Kiev was fulfilling a "terrorist scenario" and is worsening an already complicated crisis.
The Ukrainian government has denied any involvement.
Denis Pushilin, the chairman of the rebel republic's council, also blamed the government in Kiev. "This is another aggression from the Ukrainian side. .. Donetsk will revenge this crime," he told the Donetsk News Agency.
As authorities scrambled to respond to the attack, the rebel republic was put on high alert and all roads going in and out of the region were shut down. The daily curfew has been extended by 2 hours, starting at 11 p.m.
Dmitriy Trapeznikov, the deputy chairman of the Council of Ministers, has been appointed as acting leader of the rebel republic.
Russian President Vladimir Putin expressed his condolences in a statement, calling Zakharchenko a "brave and determined man" who protected his homeland. He did not assign blame for the assassination.
"[It] is further evidence that those who have chosen a path of terror, violence and fear do not want to search for a peaceful political solution or to have a real dialogue with the people in the southeast, but instead thrive on destabilization to bring the people of Donbass to their knees," Putin said. "This will not happen."
The Russian leader added: "I believe that the organizers and executors will be punished for what they did. … To all the people of Donbass. Russia will always stand together with you."
The war in eastern Ukraine began in the wake of the Ukrainian revolution and Russia's annexation of Crimea in early 2014. Separatists took control of parts of the Donbass region and declared independence, hoping to join Russia. Thousands of people were killed in the fighting.
Konstantin Kosachev, the chairman of the Foreign Affairs Committee of Russia's upper house of parliament, said Friday's assassination is "horrible news" for the Minsk peace agreement.