Comedian Bill Cosby sentenced to at least 3 years in prison for sexual assault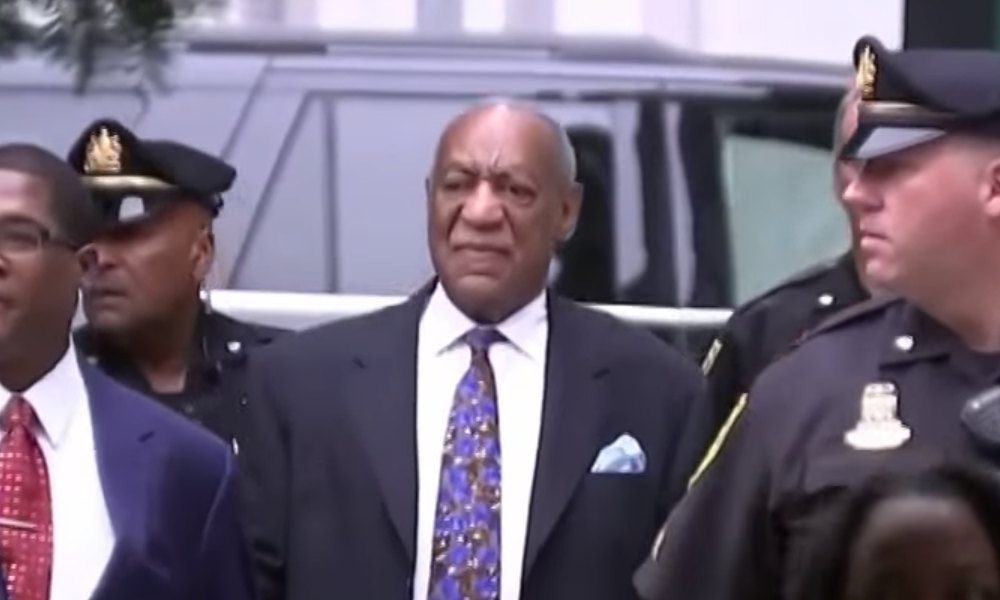 Comedian Bill Cosby has been sentenced to a minimum of 3 years in prison for drugging and sexually assaulting a woman nearly 15 years ago, completing a stunning fall from grace. He will also be required to register as a sex offender.
Judge Steven O'Neill sentenced the 81-year-old comedian to 3 to 10 years in state prison and ordered him to pay a $25,000 fine. He also ruled that Cosby is a "sexually violent predator," which will require him to undergo counseling and register as a sex offender for the rest of his life.
A short time later, Cosby was taken into custody and led out of the courtroom in handcuffs.
Cosby, once called "America's Dad," could have faced up to 30 years in prison, but prosecutors agreed to seek 5 to 10 years instead. Defense lawyers had asked for house arrest due to his age and argued that Cosby, who is blind, is no longer a risk.
Cosby's spokesman condemned the trial and said the comedian plans to appeal. "This has been the most racist and sexist trial in the history of the United States," Andrew Wyatt said, calling Cosby "one of the greatest civil rights leaders" of the last 50 years.
The victim in the case is Temple University employee Andrea Constand, who was a guest at Cosby's house in Pennsylvania on an evening in January 2004. During the course of the evening, Cosby provided Constand with wine, water and three blue pills, which she ingested at Cosby's urging.
Afterwards, Constand said, she became incapacitated and was led to a couch, where Cosby fondled her breasts, put his hands inside her pants, and penetrated her vagina with his fingers. During the assault, Cosby also put the woman's hand on his erect penis.
"Instead of being able to run, jump and pretty much do anything I wanted physically, during the assault I was paralyzed and completely helpless," Constand said. "I could not move my arms or legs. I couldn't speak or even remain conscious. I was completely vulnerable and powerless to protect myself."
Constand added: "After the assault, I wasn't sure what had actually happened but the pain spoke volumes. The shame was overwhelming. Self-doubt and confusion kept me from turning to my family or friends as I normally did. I felt completely alone, unable to trust anyone, including myself."
Within a few months of the assault, Constand moved back to her native Canada where she lived with her mother. She did not disclose what happened until January 2005, when Constand and her mother reported the incident to the authorities.
A subsequent investigation found insufficient evidence to pursue criminal charges. Constand later filed a civil lawsuit that was settled in 2006 for undisclosed terms.
In December 2015, charges were filed after women came forward to accuse Cosby of sexual assault, and testimony emerged in which Cosby admitted to getting quaaludes in the 1970s for women whom he wanted to have sex with. The sleeping pill was a popular party drug at the time and it was not illegal, but many saw it as an admission to support the allegations.
Despite dozens of women going public with accusations of sexual assault, Constand's case was the only one to result in criminal charges, although a number of civil lawsuits are still pending. Prosecutors in Los Angeles examined two of the allegations but declined to pursue charges, citing in one case the statute of limitations and in another a lack of evidence.
Bill Cosby exiting the courthouse in Norristown, PA in handcuffs @CNN pic.twitter.com/3bpQ0igeVM

— Amanda Golden (@amandawgolden) September 25, 2018