Brazilian presidential candidate Jair Bolsonaro hurt in knife attack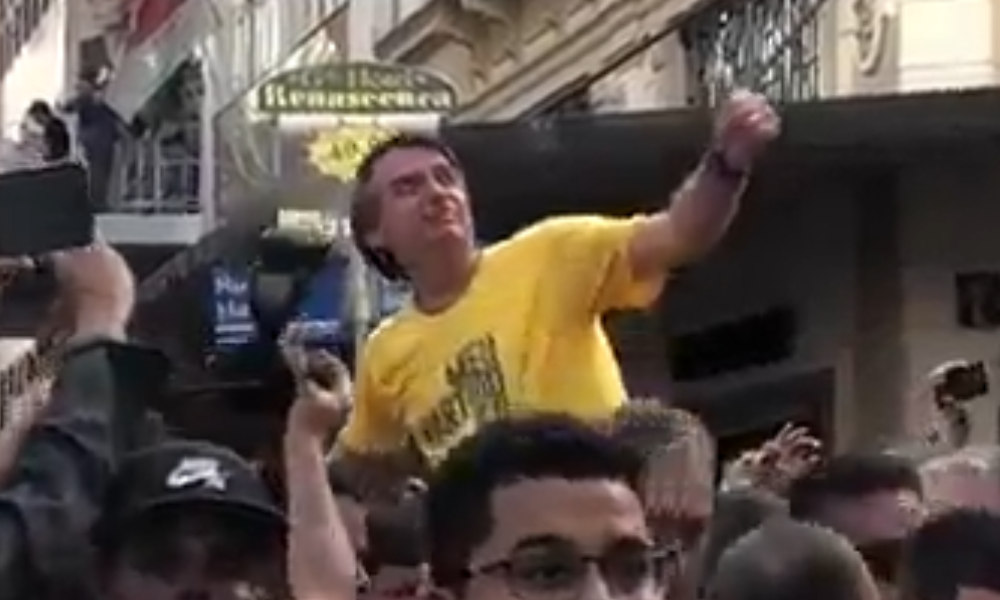 Brazilian lawmaker Jair Bolsonaro, who is a leading candidate in next month's presidential election, has been stabbed at a campaign event in southeast Brazil. His injuries are not believed to be life-threatening.
The attack happened just before 4 p.m. on Thursday when Bolsonaro, who has served in the lower house of Congress for nearly 28 years, was being carried by supporters at a political rally in Juiz de Fora.
Video shared on social media showed a knife appearing from the crowd and striking Bolsonaro in his stomach. He was rushed to an area hospital where his son said he is being treated for non-life threatening injuries.
Police said a suspect was taken into custody, but there was no immediate word on his or her motive.
Bolsonaro, a far-right candidate for the Social Liberal Party (PSL), is second in the polls to jailed former President Luiz Inacio Lula da Silva, who is barred from participating but will appeal to the Supreme Court.
Bolsonaro leva facada durante ato em Juiz de Fora: Assista ao vídeo: https://t.co/TifTwTESft pic.twitter.com/PyEBWg0634

— Jornal Extra (@jornalextra) September 6, 2018