Car plows into people at square in southern China, killing at least 9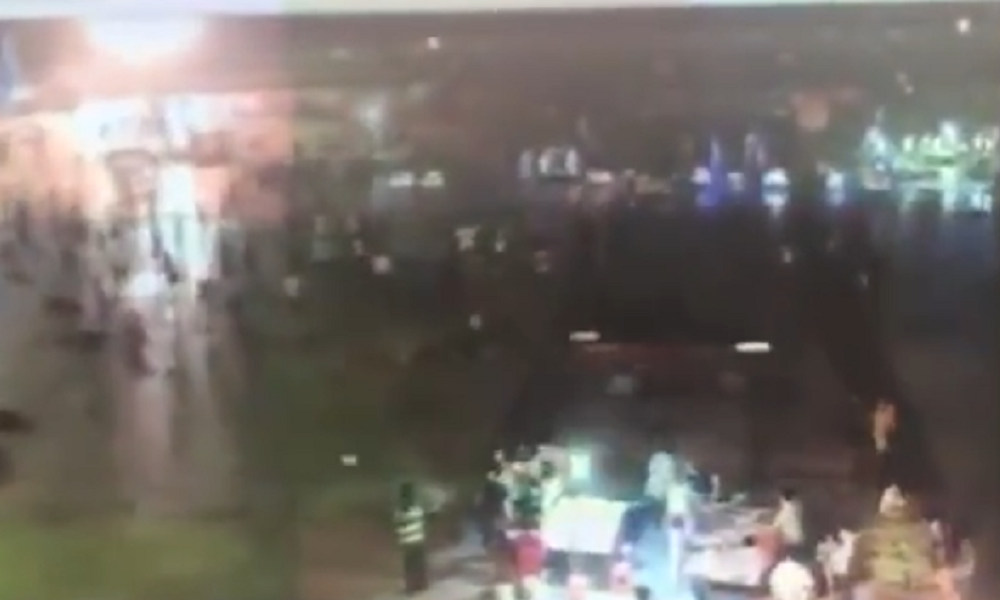 A car has plowed into people at a busy square in southern China, killing at least 9 people and injuring nearly 50 others, local officials say. It appears to be a deliberate act.
The attack happened at about 7:40 p.m. local time on Wednesday when scores of people were walking and dancing on Binjiang Square in Mishui, a large town near Hengyang city in Hunan province.
Video shared online showed a red SUV driving across the busy square at a high rate of speed, striking at least 2 people. Other video showed victims on the ground and people fleeing from the area.
The Hengdong County government confirmed in a statement that at least 9 people were killed and 46 others were injured.
The driver was taken into custody and identified as a man with a criminal history and born in 1964, the statement said. There was no immediate word on a possible motive for Wednesday's attack.
UPDATE: At least 9 dead and nearly 50 injured after car plows into crowd in southern China https://t.co/qQwlAjuihf pic.twitter.com/YxOAjDU69q

— BNO News (@BNONews) September 12, 2018
Red SUV intentionally crash into people in squares in Hengdong County of Hunan province in China. 9 people dead, 46 injured. pic.twitter.com/B1zdKSVgIf

— Carl Zha (@CarlZha) September 12, 2018