U.S. Deputy Attorney General Rod Rosenstein considering to resign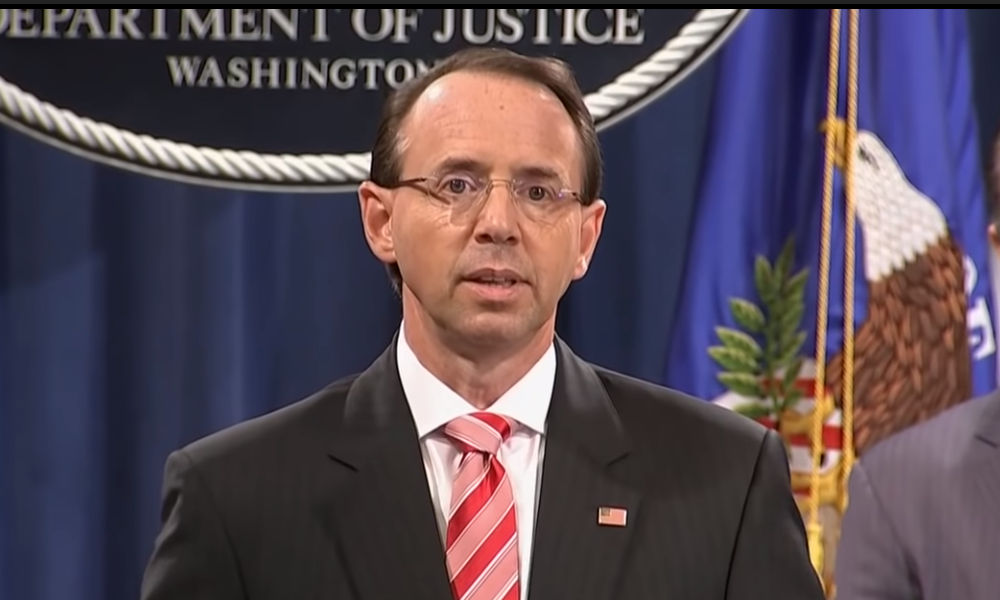 U.S. Deputy Attorney General Rod Rosenstein, who is overseeing the Special Counsel's Russia investigation, is considering to resign after it was reported that he made critical comments about President Donald Trump, according to the New York Times.
Conflicting reports emerged on Monday morning when Axios reported that Rosenstein had verbally resigned. Other news outlets, including the Associated Press, later reported that Rosenstein had been summoned to the White House and was expecting to be fired.
Nearly two hours later, Politico reported that Rosenstein was attending a previously scheduled meeting at the White House and added that he has not been fired and has not resigned. The Reuters news agency also reported that Rosenstein remains as deputy attorney general.
It was not immediately clear what caused the confusion, but the New York Times reported that Rosenstein called a White House official over the weekend and said he was considering to resign.
The newspaper reported on Friday that, in the days after the firing of FBI Director James Comey, Rosenstein suggested that he secretly record Trump in the White House and discussed an effort to invoke the 25th Amendment to remove Trump from office. Rosenstein denied the report.
White House spokeswoman Sarah Huckabee Sanders said on Monday that Rosenstein and Trump had an "extended conversation" to discuss recent news reports. Because Trump is at the UN General Assembly in New York, he plans to meet with him on Thursday, Sanders said.
Rosenstein is overseeing Special Counsel Robert Mueller's probe into Russia's alleged interference in the 2016 U.S. presidential election. Firing him could plunge the Trump administration into turmoil with possible opposition in Congress and activists calling for nationwide protests.
Trump has long been critical of Rosenstein and the Special Counsel's investigation, calling it a politically-motivated witch hunt.
If Rosenstein is removed, the responsibility to oversee Mueller's investigation will likely fall to Solicitor General Noel Francisco. The department's top official, Attorney General Jeff Sessions, recused himself from the Russia investigation last year.