Man sought after woman is shot dead in Marshfield, Massachusetts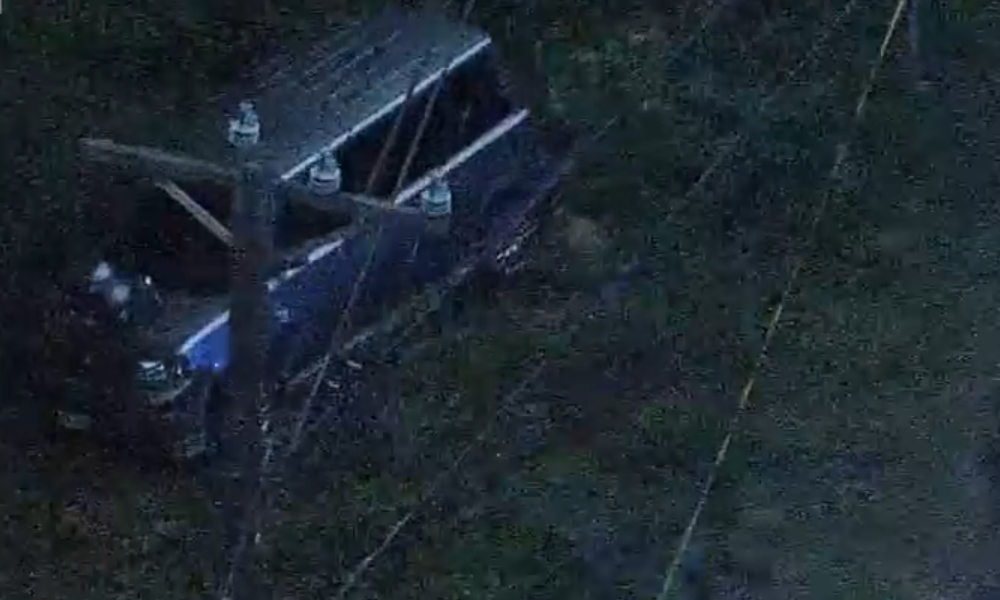 Police in Massachusetts are searching for 47-year-old Allen Warner after he shot and killed his estranged wife on a road in Marshfield, local officials say. Anyone who sees him is urged to call 911 immediately.
The incident began just before 6 p.m. ET on Monday when the woman called 911 from her car, telling police that she was being chased by her estranged husband. Her vehicle was later found on the side of Route 3A.
The woman was found to have suffered an apparent gunshot wound to her head and was rushed to South Shore Hospital, where she succumbed to her injuries. Her name has not yet been released.
The suspect was identified as Allen Warner, who may be from Rockland and remained at large as of 10:45 p.m. He is believed to have fled in a gray 2003 Toyota Corolla with Massachusetts license plate number 4FS-Z80.
Anyone who sees Warner or the suspect vehicle is urged to call 911 immediately.
Because Warner was initially believed to have fled on foot, the Marshfield Police Department sent out a tweet at 6:37 p.m. that warned of an active shooter on Main Street.
"Active shooter on Main Street by ABC equipment," the Marshfield Police Department said in a tweet. "Please stay away from area and stay inside and lock your doors. Will update shortly."
A large number of resources have responded to the area, including heavily-armed police officers and SWAT teams driving in armored trucks. Marshfield High School was put on lockdown but it was later lifted.
BREAKING: Suspect is identified as Allen Warner, 47 years old. He remains on the run tonight, authorities say, and is considered armed and dangerous. #WBZ pic.twitter.com/eJcEL58SxA

— Liam Martin (@LiamWBZ) September 25, 2018
#BREAKING: Sources tell @NBC10Boston: Man shot girlfriend while driving car. Ditched car in parking lot and ran into woods. @Marshfield_PD asking people to remain indoors. @bostonpolice #SWAT armored truck here. @NBC10Boston pic.twitter.com/VIrBFHG6oA

— Eli Rosenberg NBC10 Boston (@EliNBCBoston) September 24, 2018