Google+ to shut down after bug exposed user data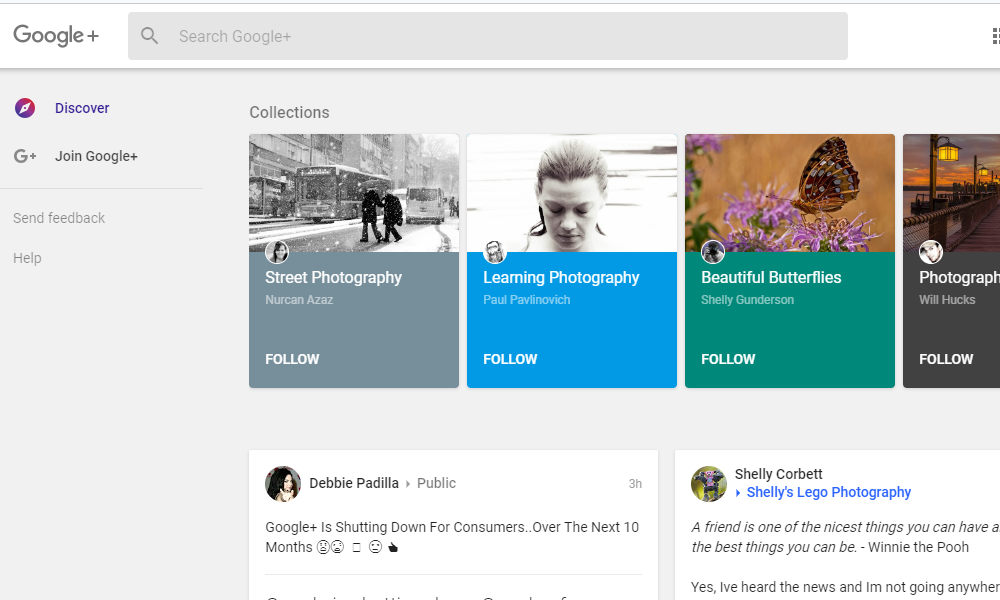 Google announced on Monday that it is shutting down the consumer version of the Google+ social network amid low popularity and the discovery of a bug that could have exposed data from up to half a million users.
"It has not achieved broad consumer or developer adoption and has seen limited user interaction with apps," said Ben Smith, Vice President of Engineering. "The consumer version of Google+ currently has low usage and engagement: 90% of Google+ user sessions are less than five seconds."
The announcement came less than an hour after the Wall Street Journal reported that Google chose not to disclose a bug that may have exposed Google+ user data amid fears of regulatory scrutiny and reputational damage.
The bug allowed apps to access certain non-public information, including full names, email addresses, birth dates, gender, profile photos, places lived, occupation and relationship statuses. It did not include phone numbers, posts, email messages, or any other private information.
It's unknown how many users may have been affected by the bug, which was discovered in March, but one analysis suggested that up to 500,000 accounts were potentially affected. Google said it has found no evidence of abuse and it's possible that none of the app developers were aware of the bug.
The consumer version of Google+ will shut down by the end of August 2019, giving users plenty of time to transition and download their data. Google will continue to offer Google+ as a product for companies, enabling co-workers to engage in internal discussions on a closed network.
Google+ was launched in June 2011 to much fanfare, but it failed to catch on despite years of efforts and some have called it one of Google's biggest failures. Many people expressed anger in 2013 when the company required that comments on YouTube be posted with a Google+ account.