PayPal bans social network Gab after Pittsburgh shooting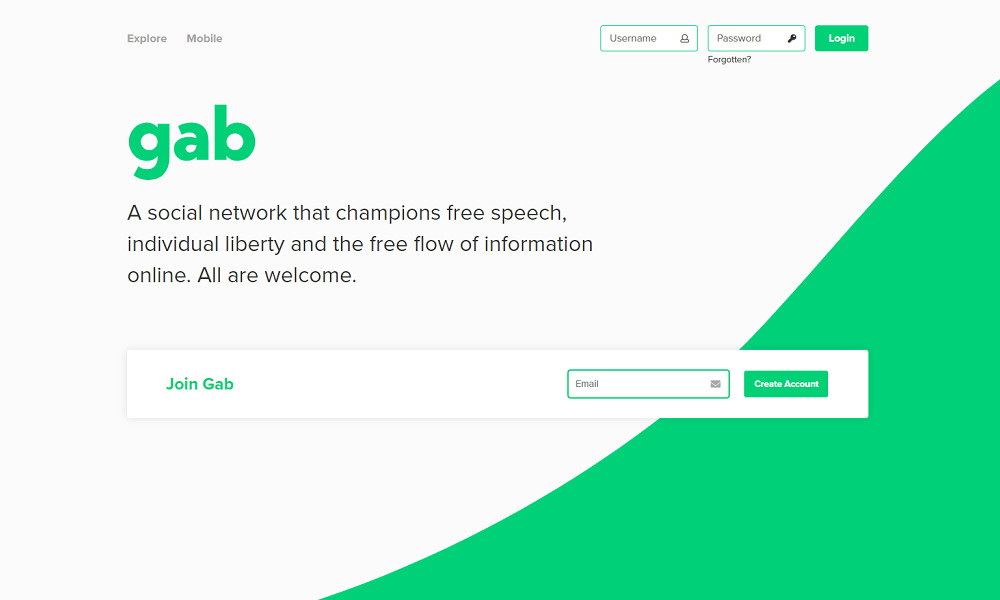 Online payments company PayPal has banned the social networking website Gab, which was used by the Pittsburgh synagogue shooter to share anti-Semitic messages.
"I can confirm that PayPal has canceled the Gab.Ai account," PayPal spokesman Justin Higgs said. "When a site is explicitly allowing the perpetuation of hate, violence or discriminatory intolerance, we take immediate and decisive action."
Gab is similar to Twitter and promotes itself as supporting free speech, but it has been criticized for hateful content shared by its users. Those banned from other websites have found it to be a safe haven, including white supremacists and anti-Semites.
PayPal's decision came just hours after Robert Bowers, 46, opened fire at a synagogue in Pittsburgh, killing 11 people and injuring several others. The shooting happened just minutes after Bowers posted on Gab.
"HIAS likes to bring invaders in that kill our people," Bowers wrote, referring to a Jewish organization that provides help for refugees. "I can't sit by and watch my people get slaughtered. Screw your optics, I'm going in."
Bowers joined Gab in January and used the platform to share anti-Semitic messages with his followers. "Jews are the children of Satan," his profile said.
Gab said in a statement earlier on Saturday that it has "zero tolerance" for terrorism and violence. "Gab unequivocally disavows and condemns all acts of terrorism and violence. This has always been our policy," it said.
It added: "We refuse to be defined by the media's narratives about Gab and our community. Gab's mission is very simple: to defend free expression and individual liberty online for all people."
Gab's statement pointed out that other social networking websites have also been used by criminals. Facebook has been used to live-stream murders and Twitter was used by bombing suspect Cesar Sayoc to send threats.
"We do not allow nor do we condone direct threats of violence," Gab said. "We do not discriminate against anyone and are tolerant of even those we disagree with."
According to Gab, the website currently has nearly 800,000 users. "We have been getting 1 million hits an hour all day," Gab said on its Twitter account, just hours after the shooting.
Pittsburgh gunman posted on Gab just moments before opening fire, accusing refugee agency HIAS of bringing in "invaders," and adding: "Screw your optics, I'm going in" pic.twitter.com/USD3sWTt9G

— BNO News (@BNONews) October 27, 2018